When Keira was still a tiny little babe, I fell in love with the Chicco 360 Hook-On chair. Of course, back then, it was the idea of being able to easily bring a high chair with us. Most of our friends and family had older children, not babies, so if we went over for dinner, we'd have a spot for her.
I never imagined how much we'd truly love it, nor that we'd end up getting another to use as the primary seats for our boys.
We used it for Keira at a large number of restaurants. We'd get all manner of admiring looks and quite a few inquiries.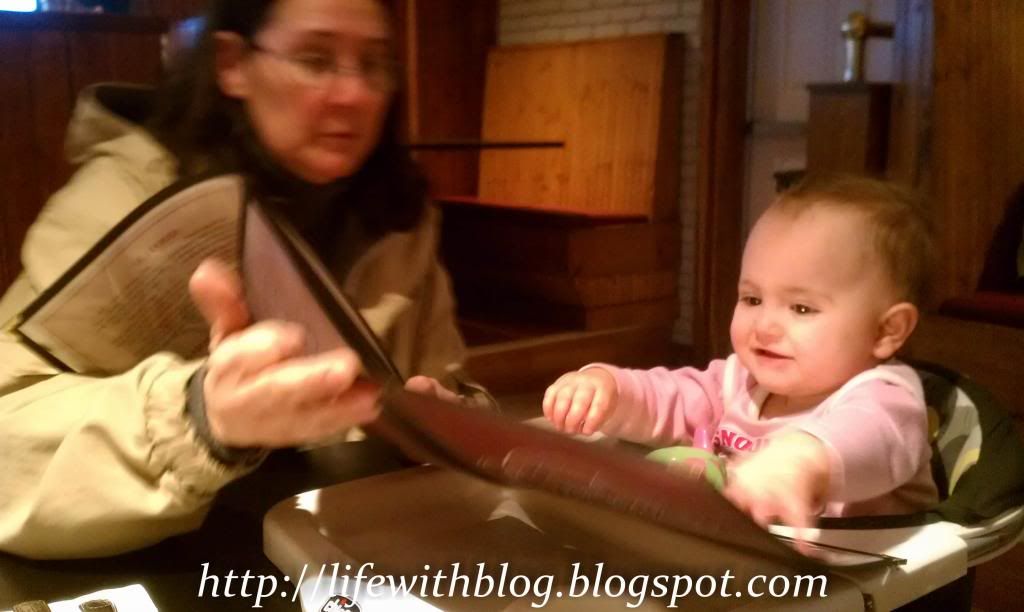 We also used it at a number of places besides eating out. Like painting, ...
At Great Grandma's house...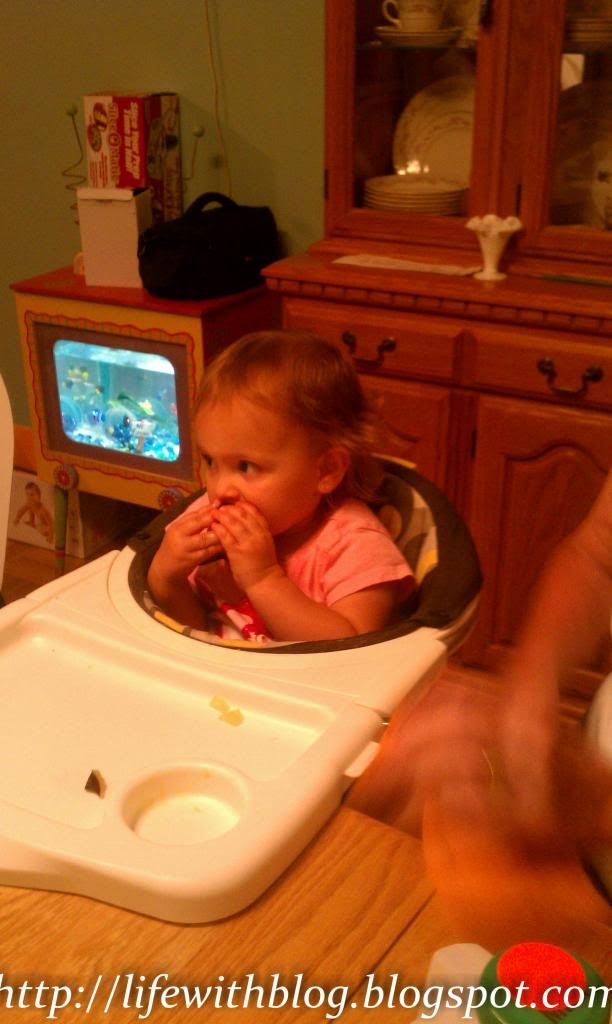 And for her birthday, we even decorated it.
I love that it has a weight limit of 37 pounds. At (almost) 3 years old, she only weighs 28 pounds. At this point, she generally prefers to sit in a regular chair, but on occasion, she'll gladly hop in.
One of my favorite things about this chair is it's washability (is that a word?). The tray is dishwasher safe and small enough to actually fit without taking up the whole rack. In fact, it barely takes up more room than a dinner plate.
The seat itself can be taken off the frame and, with the support piece removed, can be thrown into the washing machine. Ours has been washed a few times. Generally after spaghetti, frosting, and a few other messy meals. It's always come out looking great.
Another fabulous thing, and it's namesake, the seat rotates 360 degrees. This is before the second seat arrived. We had to displace Keira from her high chair if we all wanted to be in the kitchen.
Soon enough, 360 #2 arrived and we had them both attached to the end of the table. Can I say how thrilled I am that they both fit? And yes, for those of you who noticed, we got a different table. A Craigslist find. With all the baby stuff that has made it's way into our home, we needed a better game plan. We decided a smaller table would allow us to fit everything better. So far, so good.
Now. Check out these angles.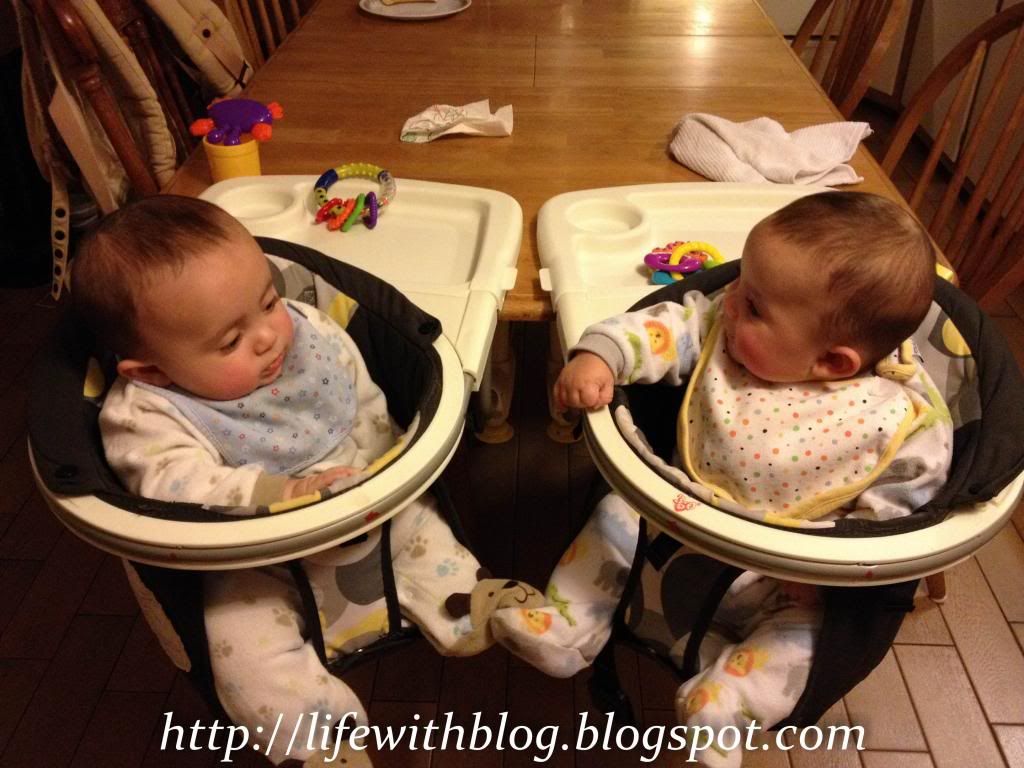 And because he's so darn cute.
They love their chairs. And so do I. Since we've started solid foods, I can turn then so that they're facing away from the table and pull a chair in front of them. It makes double feedings a world easier.
How crazy is this size difference?
I also love that they're at the table with us. Whether it's facing us as we sit down to eat ourselves....
Or letting them play and watch us do things, like load the dishwasher....
or turning them so they can watch a game of hallway soccer.
Since there's already a ton of videos on YouTube, I figured I'd save myself the effort and share those with you instead of attempting to make my own.
Gear Daddy Review Video - short & sweet clip showing some of the features.
Chicco's actual product video - short clip sowing features, but there's no sound (don't bother adjusting your speakers).
PainterMommy blog video review - She goes trough all the features in depth (ish). She does have some trouble undoing the seat, but it's because she's holding her son. It really is as easy as the previous video.