A couple weeks before Christmas, we had my niece, Abby, for a sleepover. Keira adores Abby and they play together great.
They had tons fun painting in the tub together......
....playing with the iPad.....
.....brushing their teeth.....
......sleeping.
Saturday, we stayed in our pajamas pretty much the whole day.
The girls kept the boys entertained with some hallway soccer.
What kind of sleepover would complete without making cupcakes?
While the girls decorated their cupcakes, I blew up a bunch of balloons for them to play with.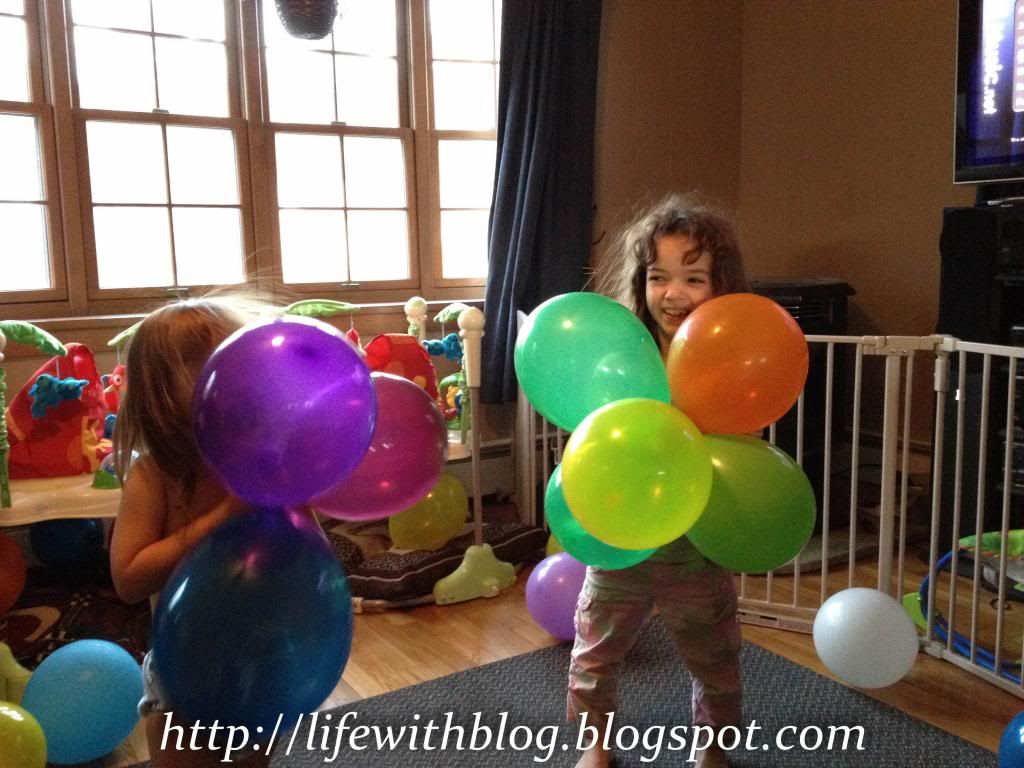 The boys had a blast, too.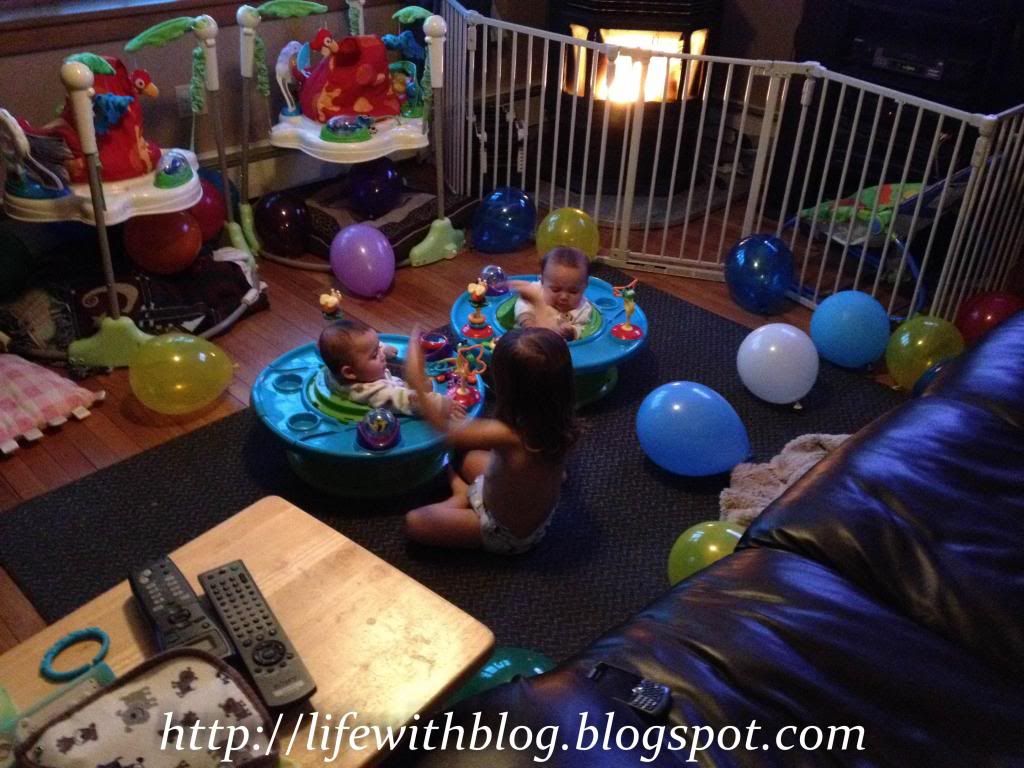 Sunday morning, we made mini gingerbread houses.
The girls had a blast decorating, even if Abby's construction skills fell a little flat.
They had such fun, we can't wait to do it again.