Well, HI!
I know. I KNOW. I have all sorts of blogging urges. But I have little kids. We're getting there.
In the meantime, Christmas. I'm not gonna lie. I usually love it. This year, I'm ridiculously glad it's over. It wasn't bad, per se. In fact, it went surprisingly well. But all the preparing, the build up, the stuff. Dear lord, the STUFF! And I don't mean presents. I mean the things needed when you're spending a solid 14 hours away from home with a toddler (who is still in diapers) and two 5-month olds. We needed a suitcase. I wish I was kidding.
Anyhoo, it's done. The holidays are over and we're now struggling our way back into our normal routine of feedings and washings. To save time, I'm just going to give you a pile of picture with a few random captions. Enjoy!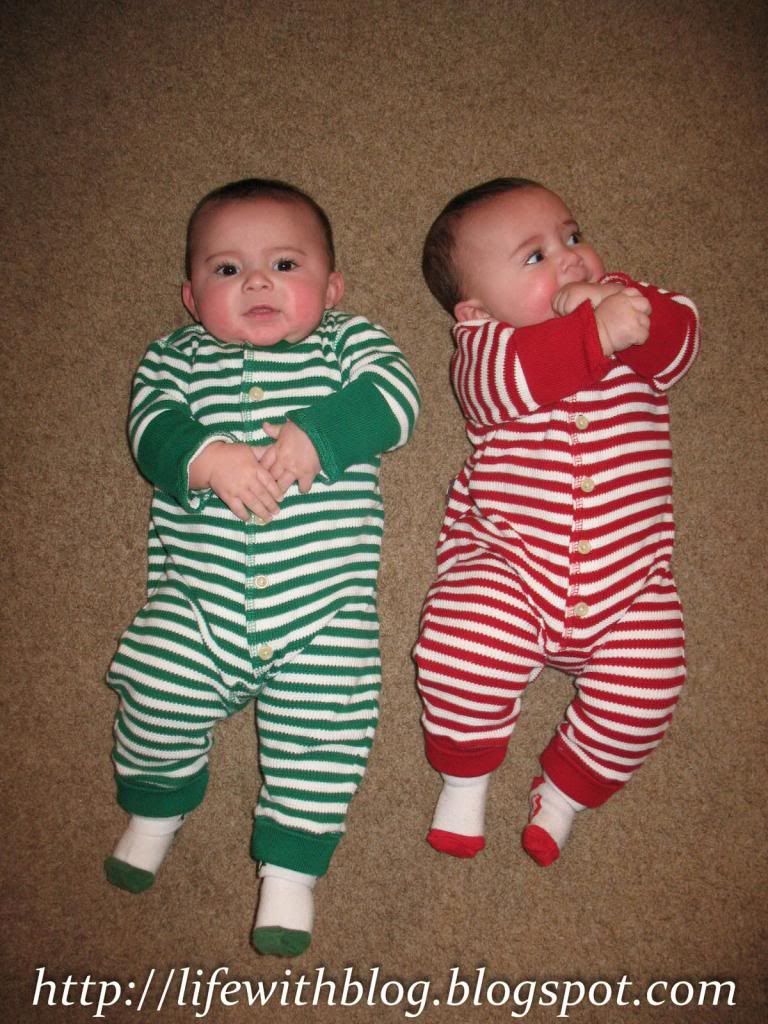 Christmas Jammies!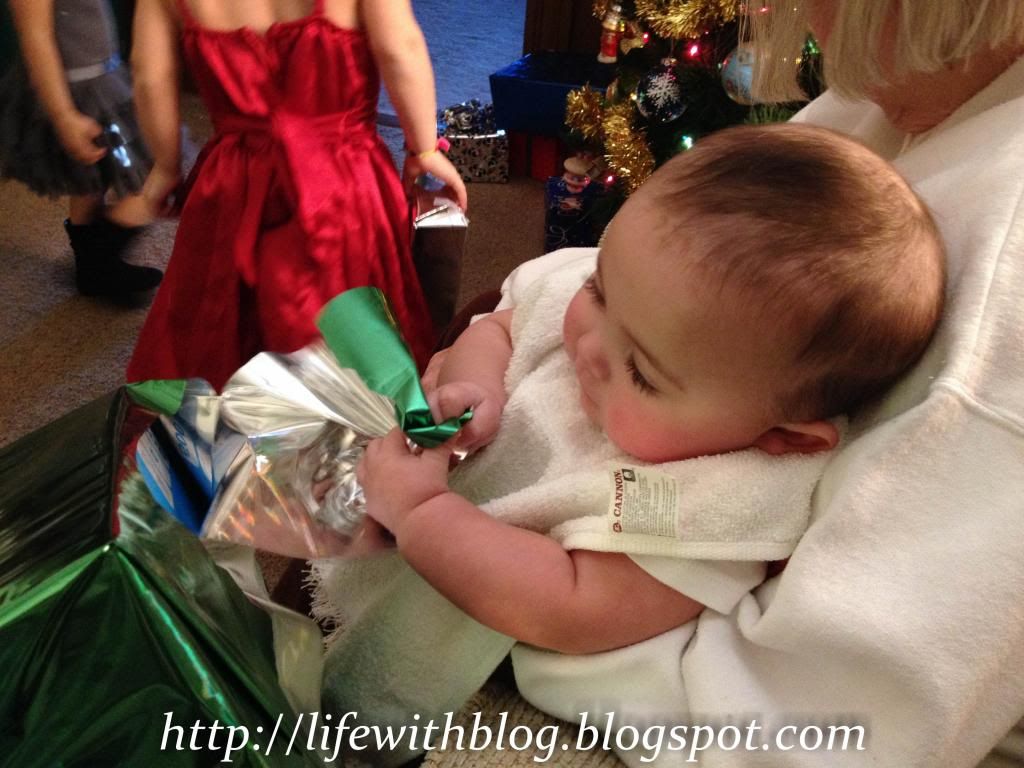 Wrapping paper!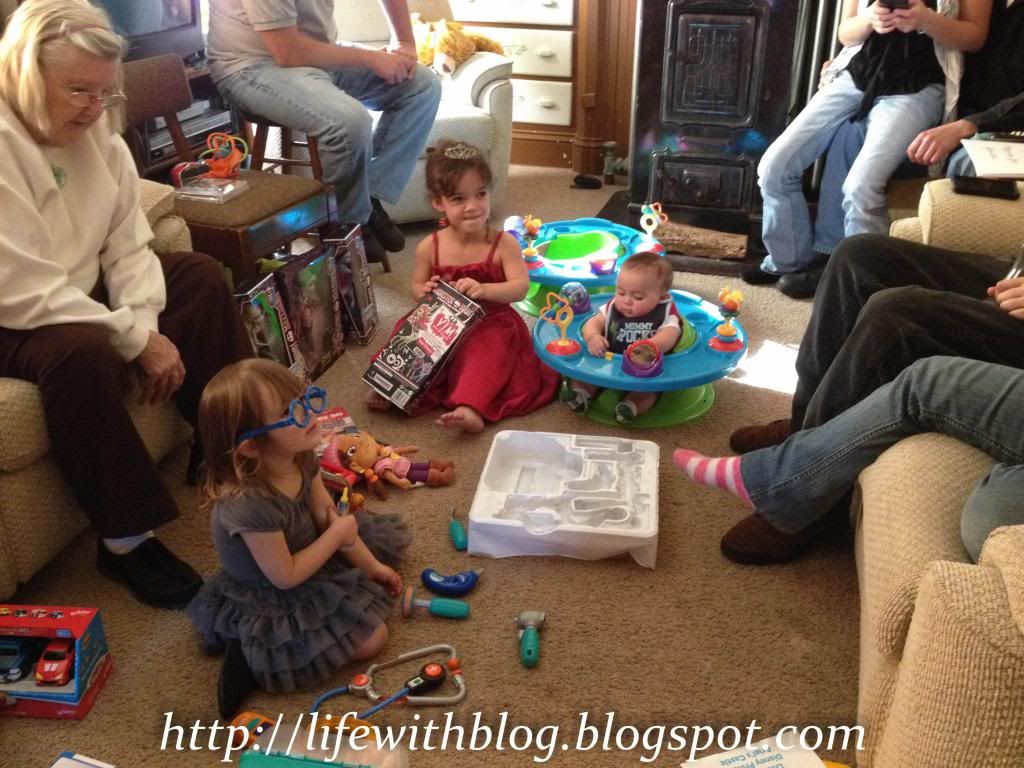 LOVES her doctor kit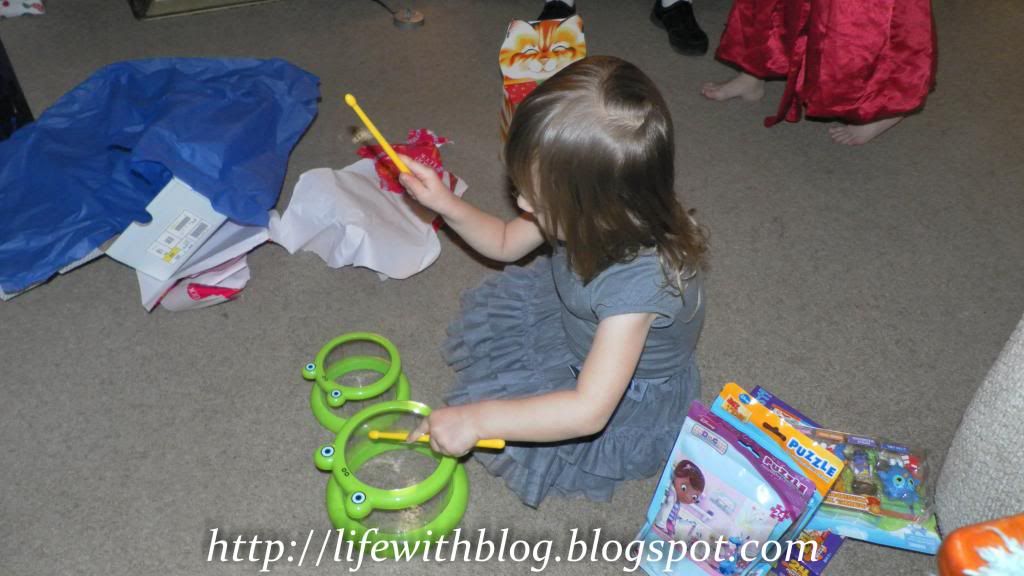 Bath drums from Auntie Heidi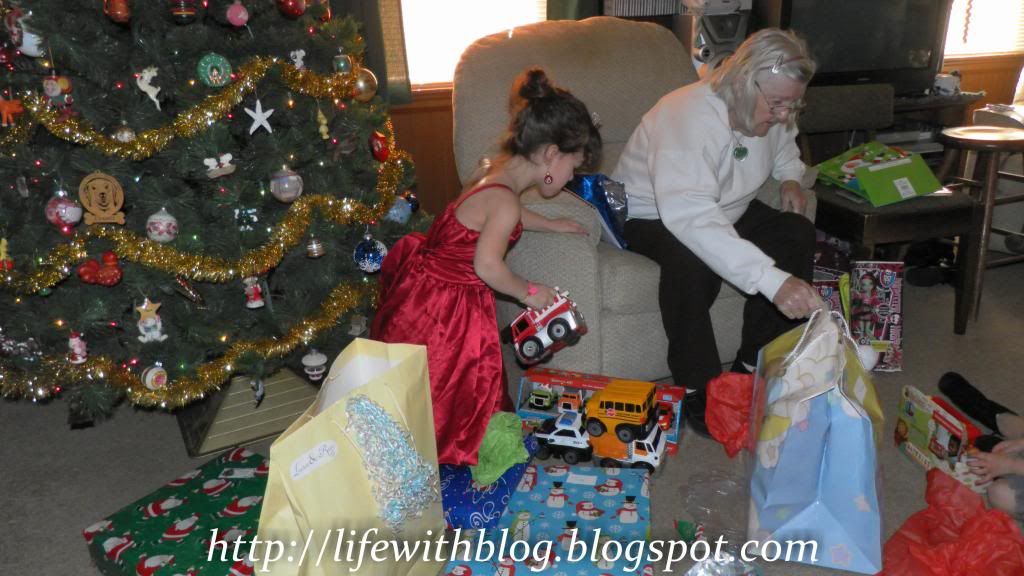 The girls helped to opens the boys' presents.
Seemed like everyone needed a nap after dinner.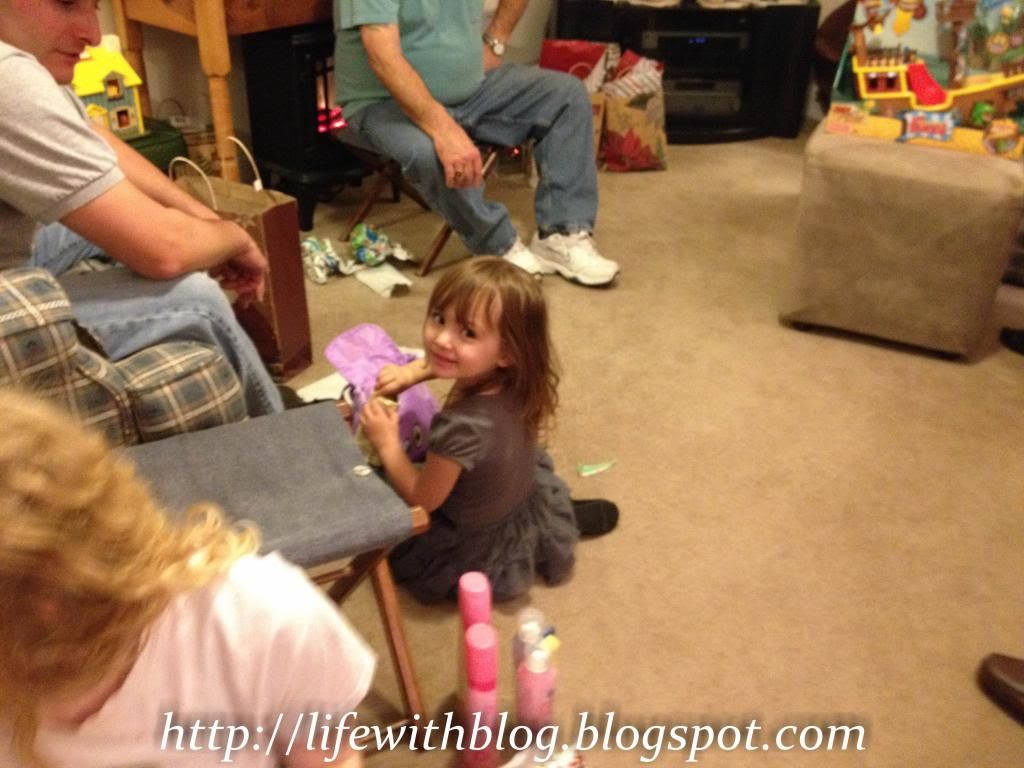 She was thrilled with her Backpack filled with bath stuff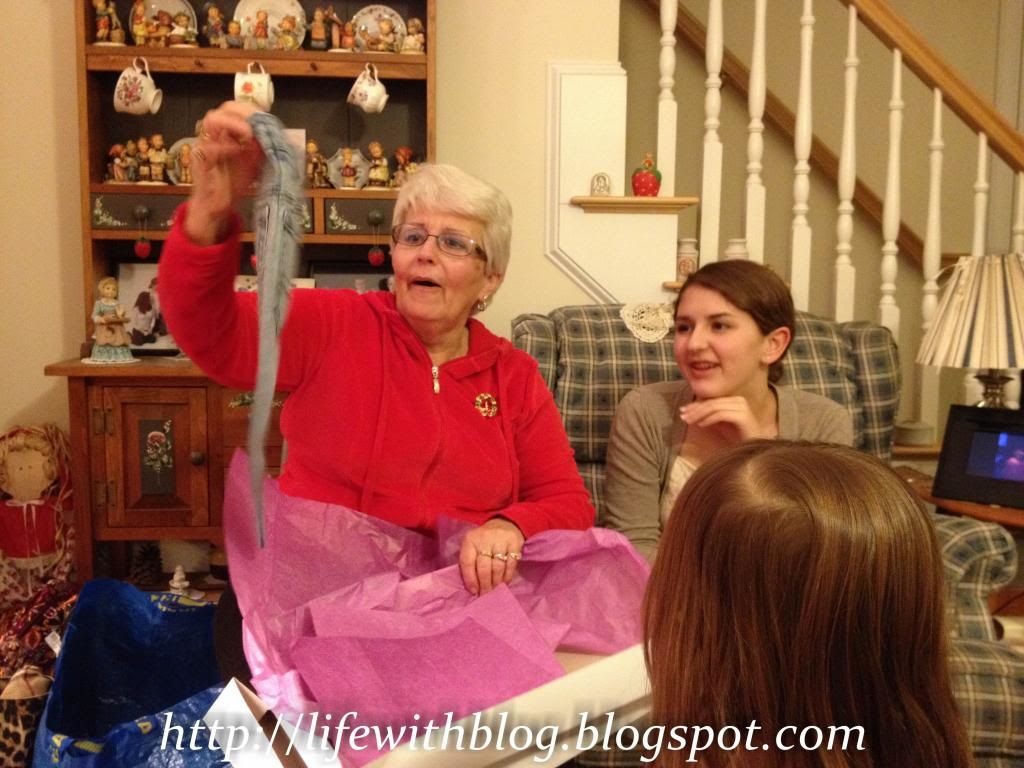 I made stockings for Doug's parents
Time to clean up!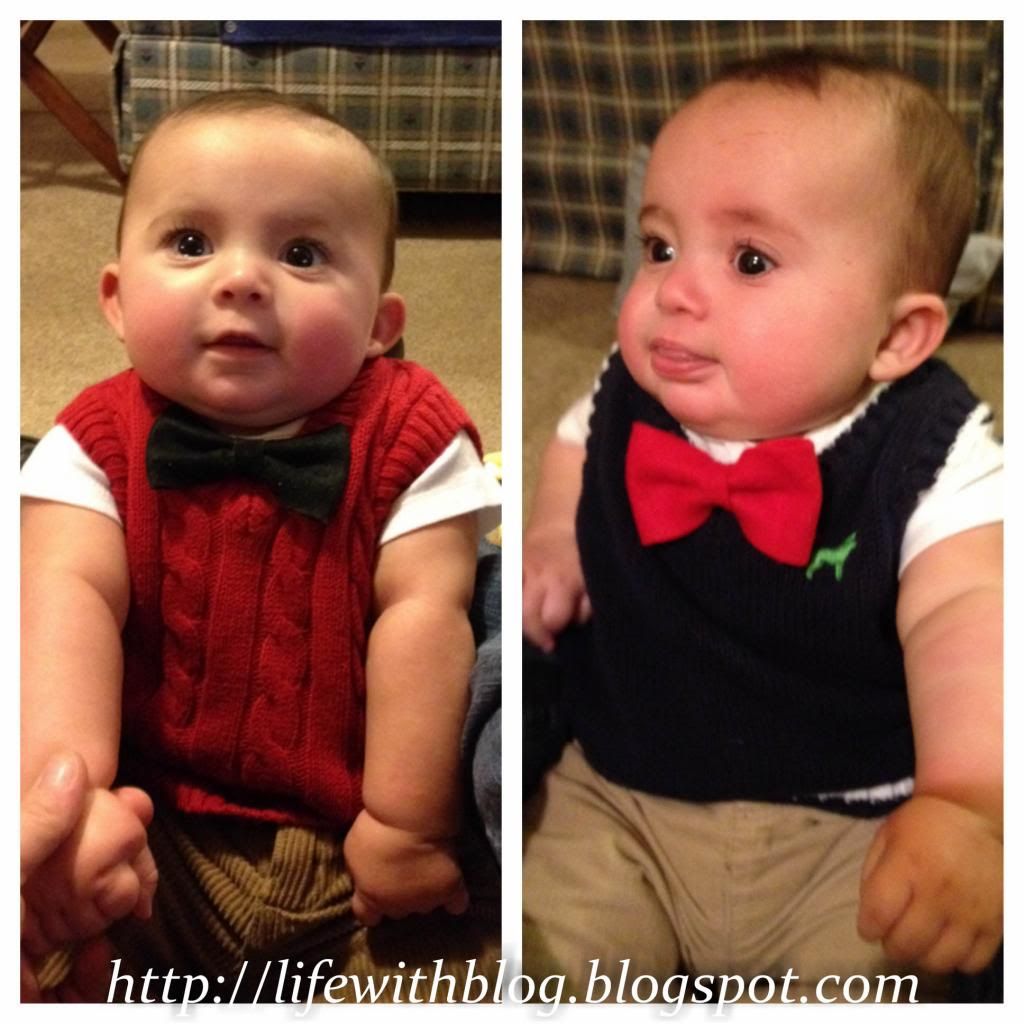 Maybe next year we'll last more than an hour in the Christmas outfits.