You know those wooden egg shakers? Ever broken one?
We have. Know what's inside? Teeny tiny itty bitty metal ball bearings. Great! Just what every toddler mom wants rolling around the floor, right?

So I decided to make a rice shaker instead, using rainbow rice. This is all over Pinterest. But with alcohol as the transferring agent. Yeah, not crazy about that. Especially since Keira still puts random stuff in her mouth. And I'm sure I'll have to keep a very close eye on the boys once they start moving about. So instead, I searched for one using a different transferring agent. I found one that used vinegar and decided that, while it wouldn't smell or taste fantastic, I was much more comfortable with the probability of it being ingested.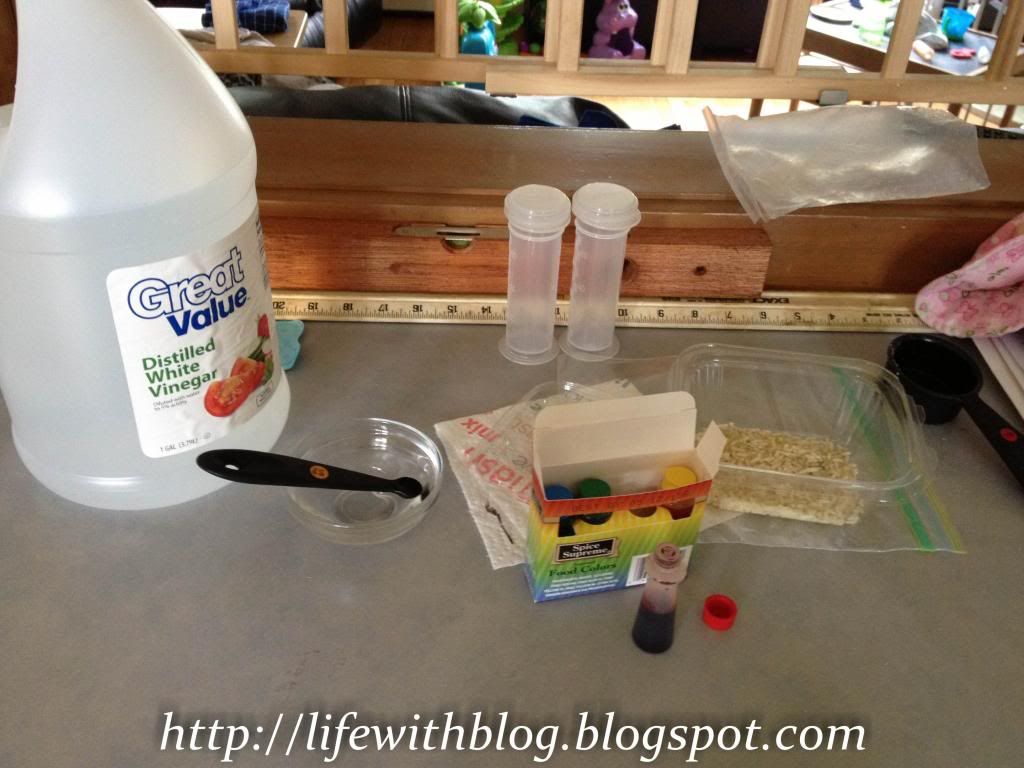 I used 1/4 cup of rice and an 1/8 teaspoon of vinegar with 2 drops of food coloring. I also used a plastic tub instead of a plastic bag. I had it hanging around from somewhere and decided it was perfect for this. Dump it all together and shake, shake, shake. After the first one to check lid security, I let Keira shake them. She wanted to do about 10 more. I have to admit, it is really cool to watch the colors take.
I made a batch of each of the colors. I even tried to make purple by combining the red & blue. Fail. It made a crappy blackish color.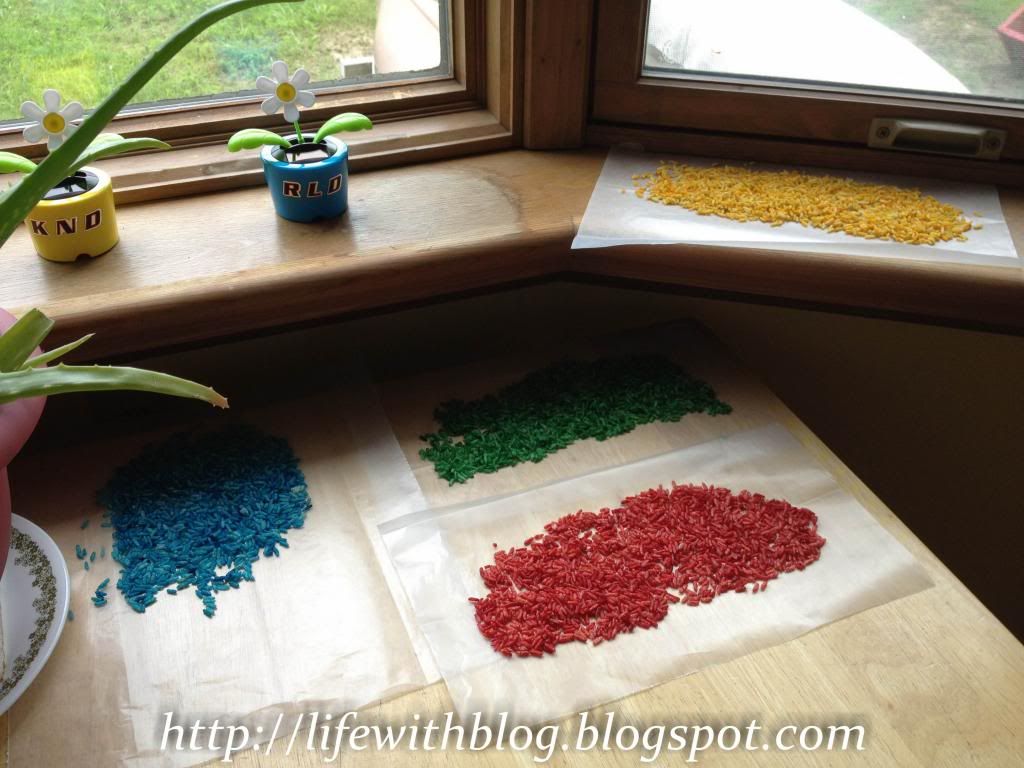 I laid them out in the window to dry in sun. Then I got impatient and stuck them in the toaster oven and baked them at a low temp until dry.
I knew those old bottles would come in handy. I glued the lids on. Just in case.