I can't believe the boys are 4 weeks old already. It's been a complete whirlwind. Since they were born at 34 weeks, they were placed in a special care nursery. Here they are, Lucian near the window.
Doug & I have been able to tell them apart pretty easily. Remy (on the left) ended up losing more weight post birth than Lucian did. Lucian's head was also slightly misshapen. I attribute that to his being down in my right hip.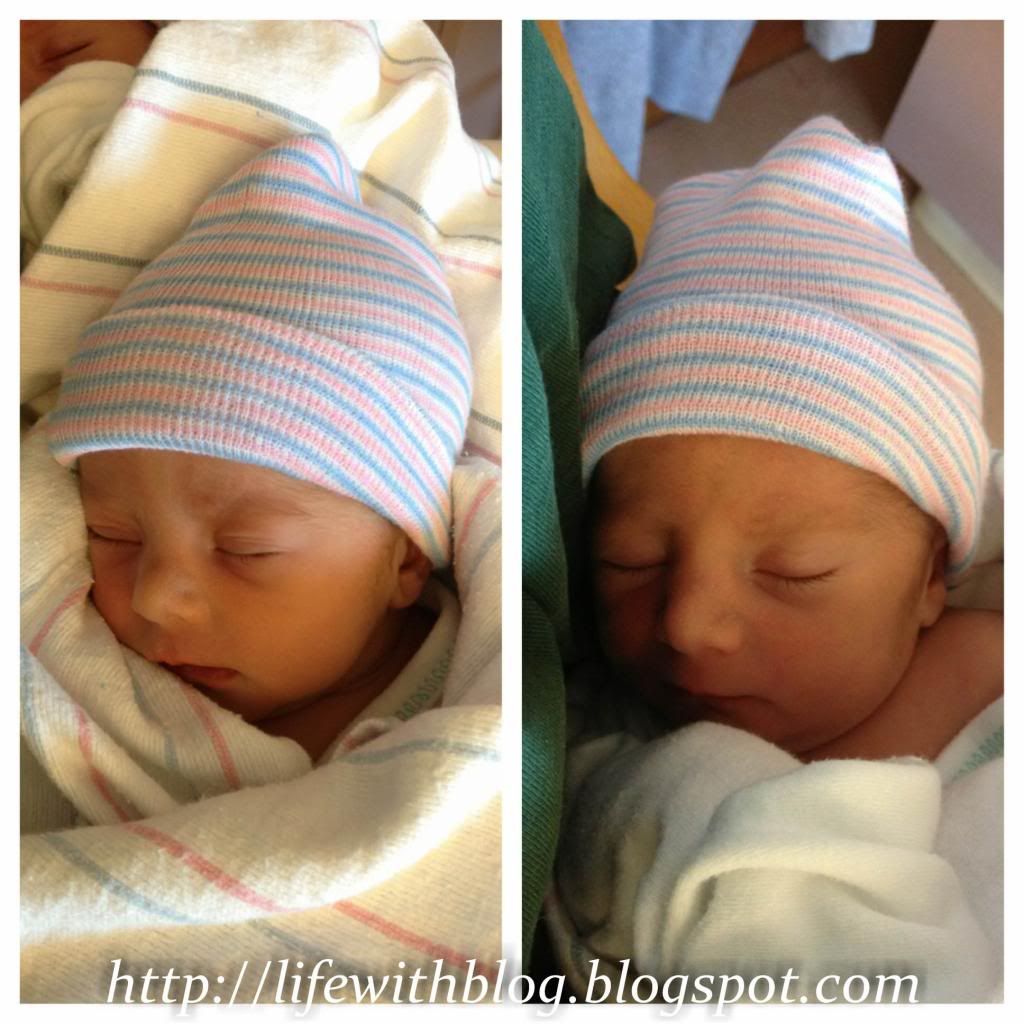 Our parents all came to the hospital to meet them. My parents brought Keira, but because she is only 2, she wasn't allowed into the nursery. She was able to see them through the window, though, and while my parents spent time meeting the boys, I got to spend some time with my baby girl. It's amazing how much you can miss someone who drives you so crazy.
I spent a week and a half in the hospital with them. Some of those days in my own room and some in the guest room. Thanks to my being anemic and having lost blood during the surgery, I ended up needing a transfusion and that ended up adding an extra day to my stay as a patient.
On July 12th, Lucian had gained enough weight and was doing well enough to be released. But only Lucian. Not only was he still under his birth weight, but Remy had set off his apnea alarm and had to stay another 5 days. Leaving him there was one of the hardest things I've ever had to do. It really helped to know that he was in the hands of the most wonderful nurses & doctor I've known. Seriously, they were amazing.
I still can't get over how tiny they were. Here's Lucian at the nursery, all strapped in and once we got home, all swaddled up.
Once we were home, Keira got to meet her brother properly. She was immediately in love. Just look at her face.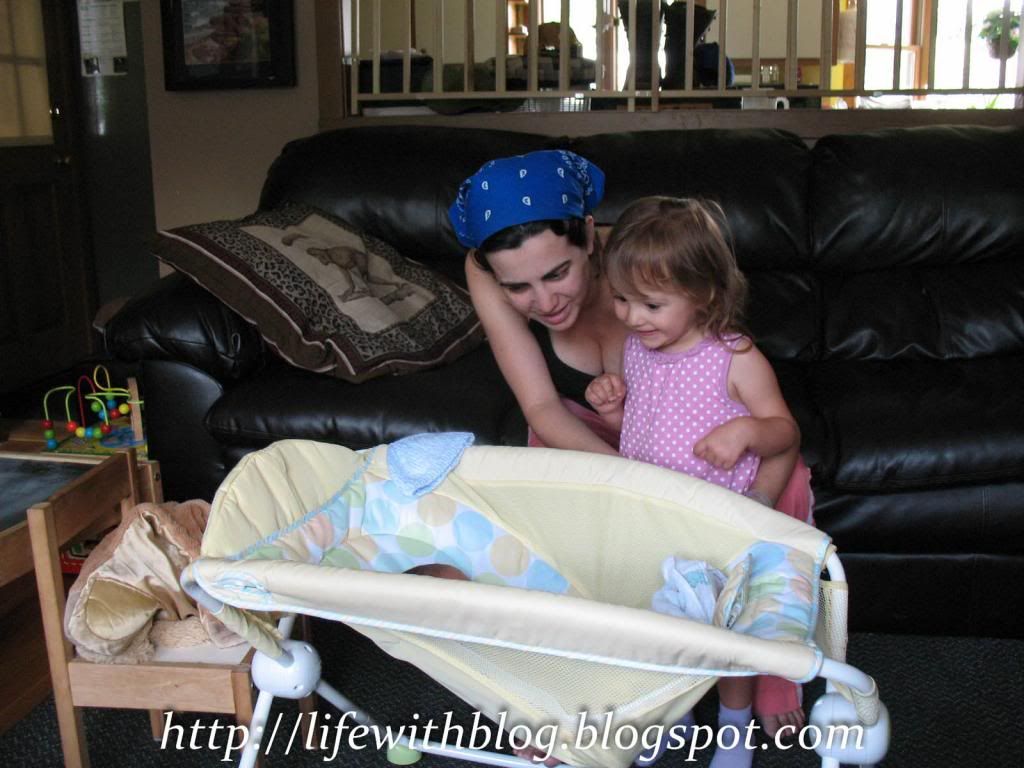 Thankfully, Remy's alarms didn't go off again and he was able to be released on the 17th. He had gained enough weight to put him above his birth weight and passed his tests.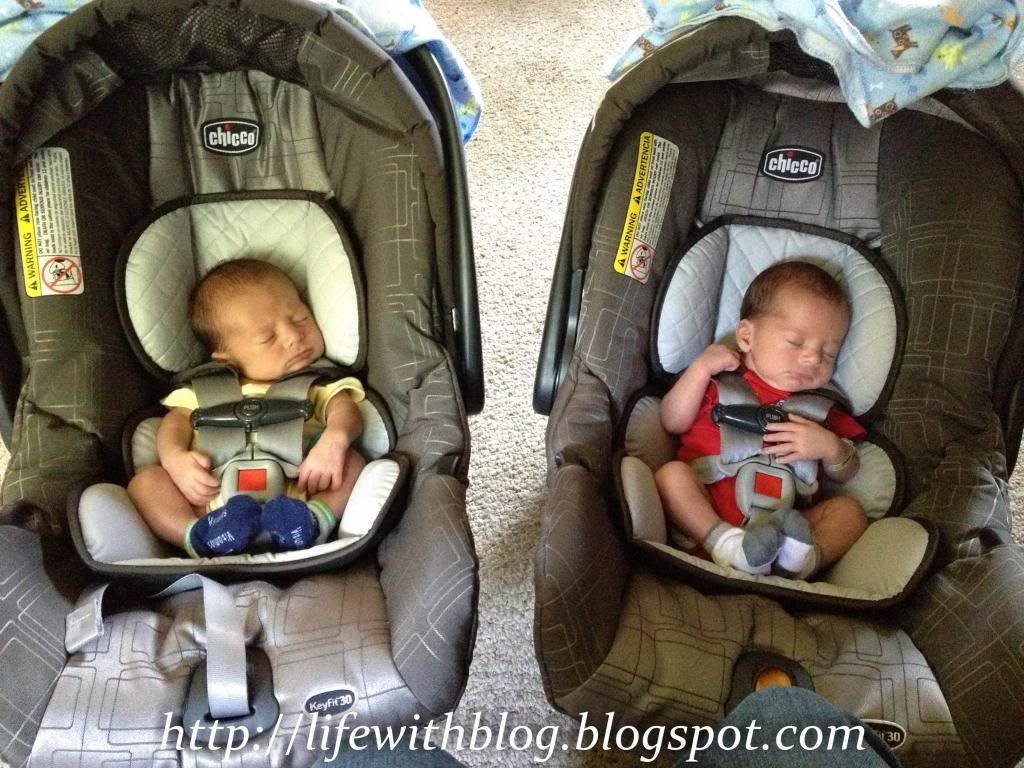 Just waiting for the car to take us all home.
Keira finally got to meet her youngest brother. She really adores them. She loves to hold them and tells us whenever they cry or fuss.
Every day is a blink of an eye. The boys are fed every 3 hours which makes for long nights. We are truly blessed to have family that has helped us. From staying overnight to cooking dinner to playing with Keira, the list goes on and on. I have no idea how other moms of multiples do it without help.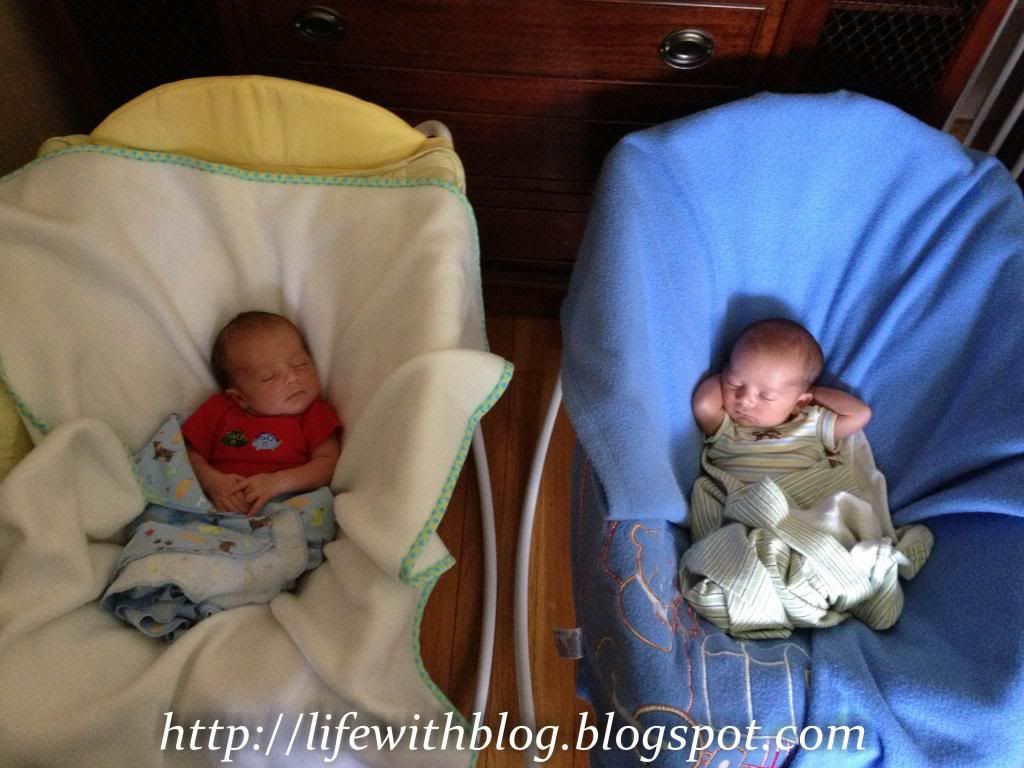 My little herd. (My sister took this picture while I was catching up on some sleep. More tri-photos are in the works.)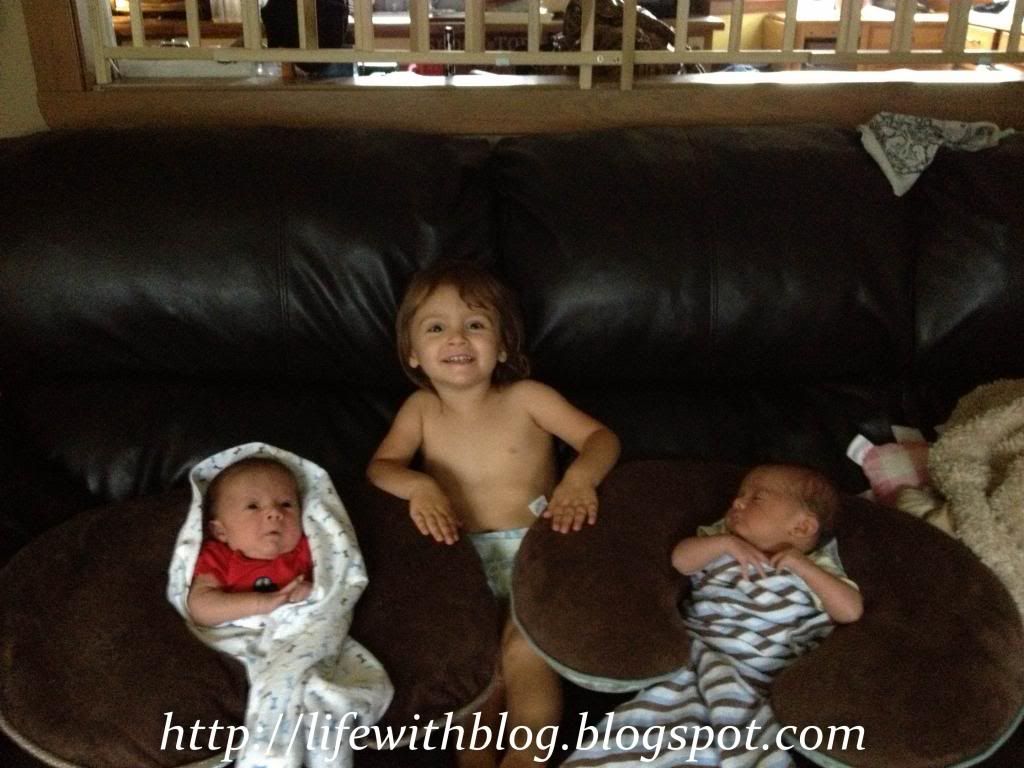 This is what it looks like in our house now (yes, it's blurry). Our life is a balancing act of meals, diapers, washing bottles and more. Another result of the boys being premature is the excess of appointments. Between visiting nurses and pediatricians, we've had no less than 2 a week since they came home, usually more.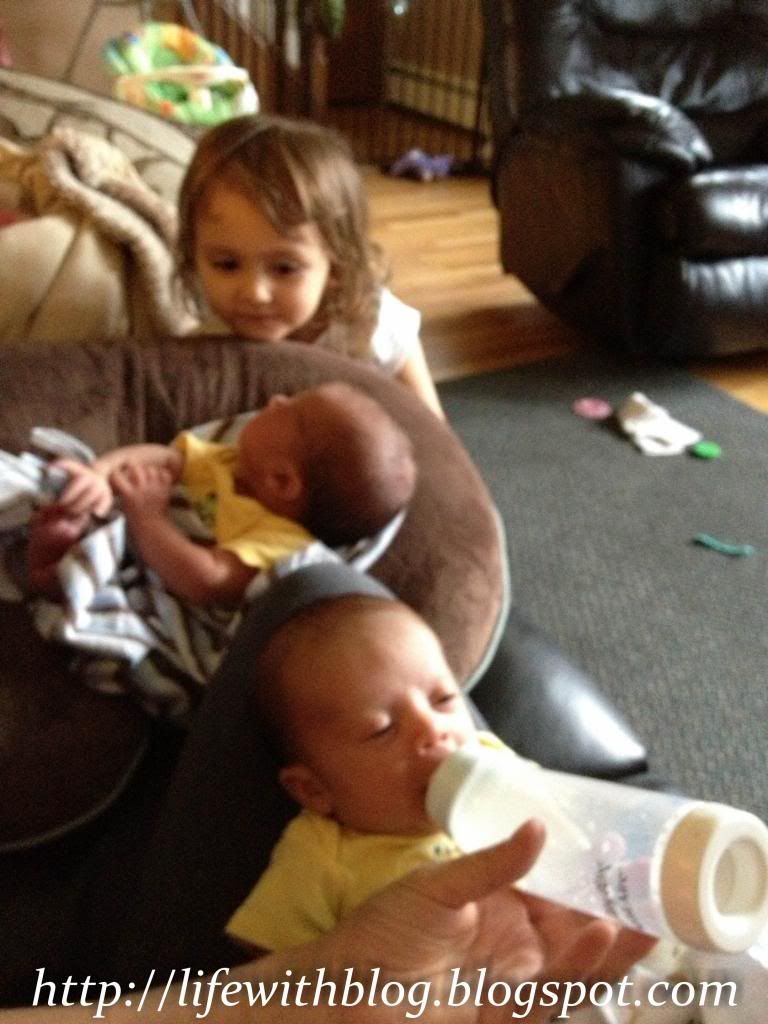 They've just had their 4 week check-up and are doing great. They both now weigh 7 pounds and 14 ounces. Crazy. Now that Remy has put on more weight and Lucian's head is shaping up (literally), they are looking even more alike. I can't wait to see how the next month will go.