After a lot of looking when I was pregnant with Keira, Doug & I choose the Baby Jogger City Select for a stroller. We still love every bit of it. I know some users have complained about it being bulky, but I don't really find it much worse than the travel system stroller we keep as a spare. Let's face it, anything more than an umbrella stroller is going to be hefty. I'm barely 5'2" and far from muscular. Now that we've got twins coming, I'm even more elated that we decided on this stroller.
This stroller is everything we wanted it to be with 1 or 2 exceptions. It glides like a dream, is sturdy as the dickens, and is fantastically adjustable. From switching from the car seat adaptor to the regular seat, facing me or out, it's easy as pie. Adding the second seat? A snap of the fingers. It's design allows the rider in back to see over the front seat easily so no side-leaning necessary. Both seats are capable of facing forward or backward, though the car seat adapter is backward facing only (I can't imagine you'd want your infant facing away from you, anyway).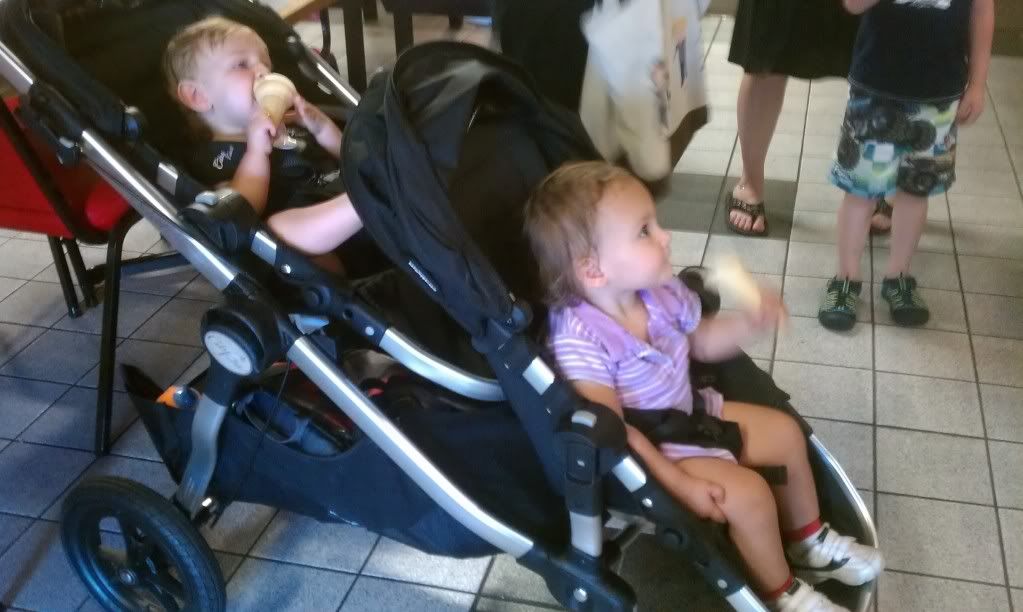 Huge basket? You betcha. I've seriously done trips to Target & the grocery and the basket will hold 6-8 bags depending what's in them. And it's easily gotten into. If I've got it packed, I can even reach in the sides or front to get stuff. When used as a single, the seat can recline all the way down. We haven't tried reclining as a double so I have no opinion on that yet. She looks quite comfy though, doesn't she?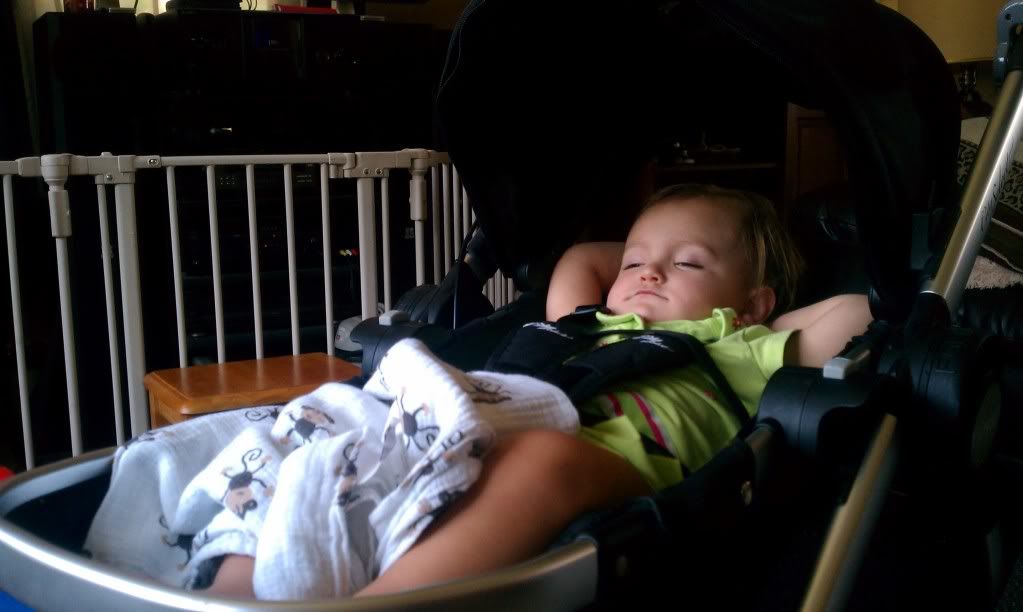 Doug prefers the handle on the higher setting while I prefer the lower (his legs are a bit longer than mine so he ends up kicking the bottom rung). And here is the exception to it's perfection: no cupholder or console. I will say, it did roll and manuever easily enough with one hand that I managed holding my coffee mug while we walked. (That's a full sized backpack in there, by the way.)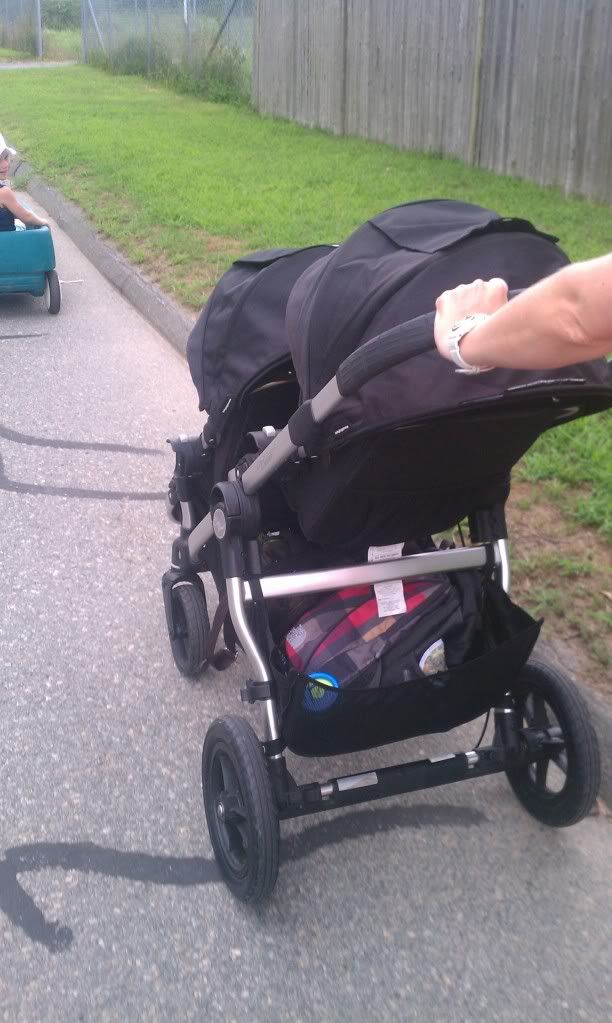 But I'm lazy. I want to put my cup into compartment and just walk. So I bought a Brica cup & snack holder. This thing rocks. I bought another. So now Keira has one and so do I. Which leads me to the other minus. No snack tray for baby. They offer one as an accessory but I hadn't read many good reviews so I was leery of it. (Though, I'm now considering it. We'll see.) A couple weeks ago, I caved and bought a Babies R'Us console. I love it. I can put my coffee/water, phone, keys & sunglasses all right within my reach. Now I can use the 2 Brica's for the boys instead.
We've used it a couple times now with both seats and while I have seen others complain about difficult maneuvering as a double, I didn't have any problems. Neither has my mom or my cousin. Or my grandmother.