We've started getting ready for the boys by figuring out what gear we're going to need more of. I figured every so often, I'll share what we have and how it's worked for us so far. Since I already did a review of our infant carrier of choice, the Chicco Keyfit 30
here
, I'll just go on to say that we got another of the exact same thing, fabric pattern and all. This way, there will be no confusion as to which seat goes where or any of that. Simple.
Keira will stay in her Graco MyRide 65. We got them earlier than we had planned because they happened to go on sale. It was one of the top ones on our list for safety rating, so when it went on sale, we jumped. I have mixed feeling about this seat. First off, installing? Not the easiest to install. I have trouble tightening it myself. In fact, if Doug is around, I make him do it because I know he gets it tighter. Ok, I always make Doug do it. Hey, it's Keira's safety. She may be willing to take risks, but this isn't one I'm bending on. Doug isn't thrilled with how difficult it is to tighten, either, rear or forward facing.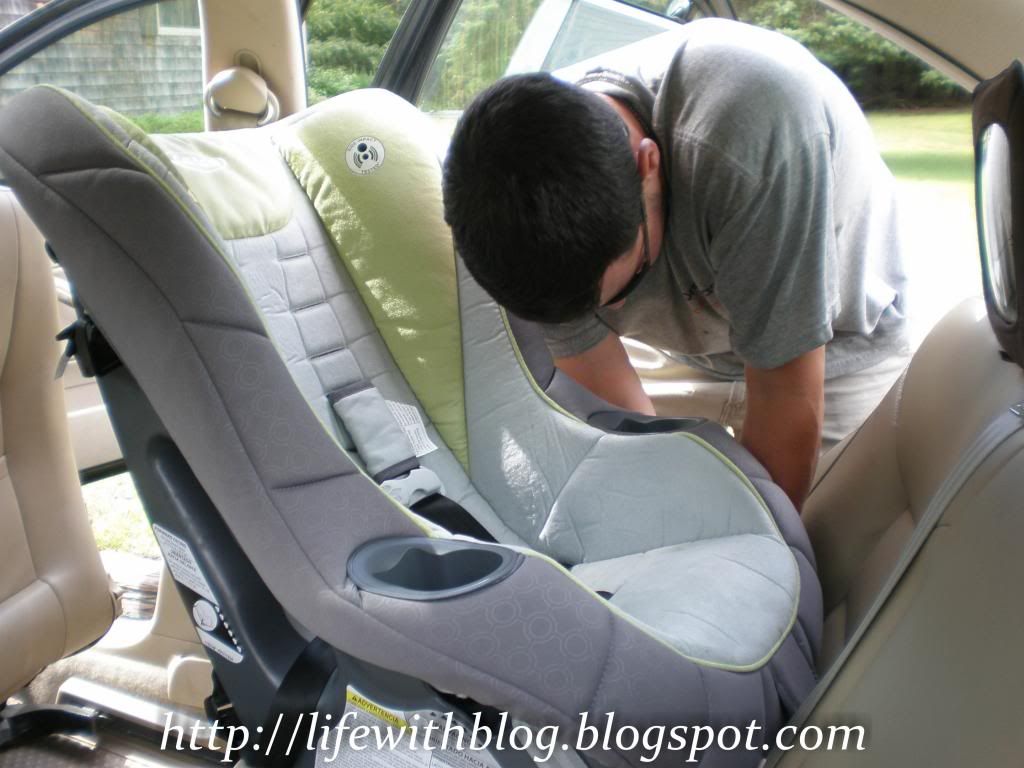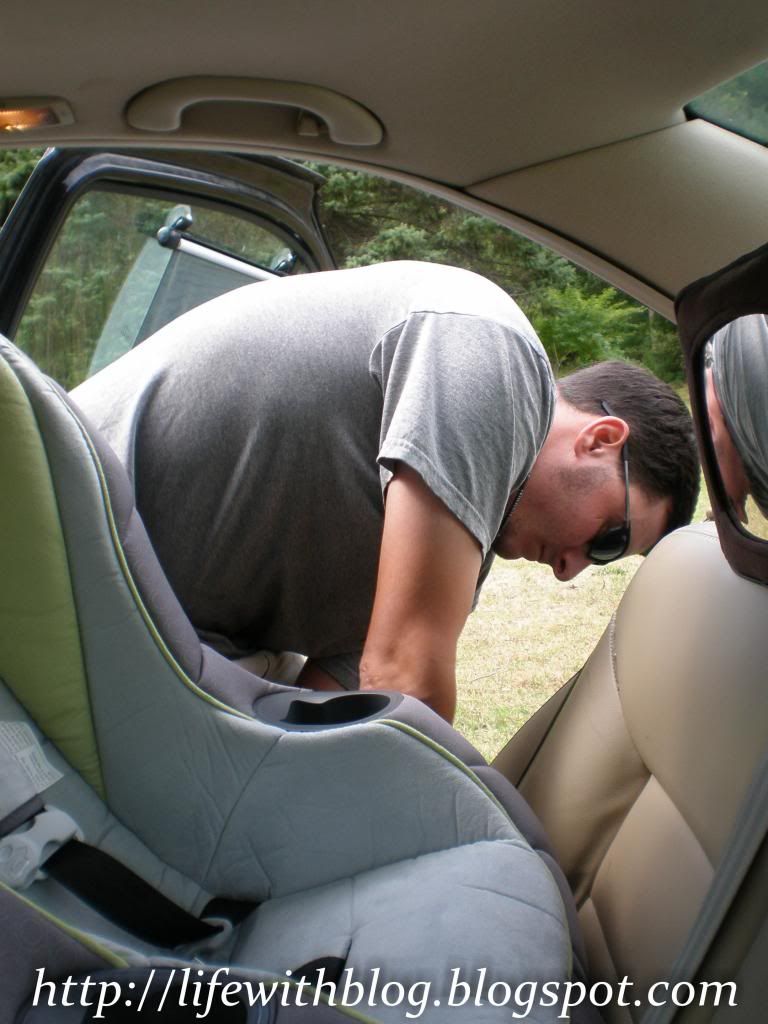 It also doesn't help that it's h.u.g.e. To be fair, most of the convertible seat that go to a similar high weight are pretty big. We also still had her rear-facing since she was still less than a year old. And at the time, I was driving our VW Jetta. Not a big car to begin with, but put in the MyRide and it suddenly seemed even smaller.
The good? The straps & buckles are easy to work. At the point of this picture she could clip it, but not unclip the chest strap. I'm sad to say, that has changed. Luckily, the other buckle is still out of her range. The cupholders are a nice extra. They hold all sorts of cups and snacks within her reach. For good or bad. There have been many a goldfish thrown.

It goes to 40 pounds rear-facing and 65 pounds forward-facing. This seat can be used with an infant as small as 7 pounds (I think, don't quote me), but Keira was already beyond that when we bought it so we took out all the extra padding pieces that came with it. I'll be honest, the boys will be staying in the infant seats as long as possible.

Now that we've got a minivan and she's facing forward, the only thing that still irks me is the amount it reclines. Although, I do like it when she falls asleep because her head doesn't flop forward.