Recently I was reminded by a friend about one of the toys she had made for her son over a year ago
here
(I know, I have no idea why I waited so long to do this). Be sure to check out more of Nicole's Tot School posts. Seriously, there are loads of great ideas.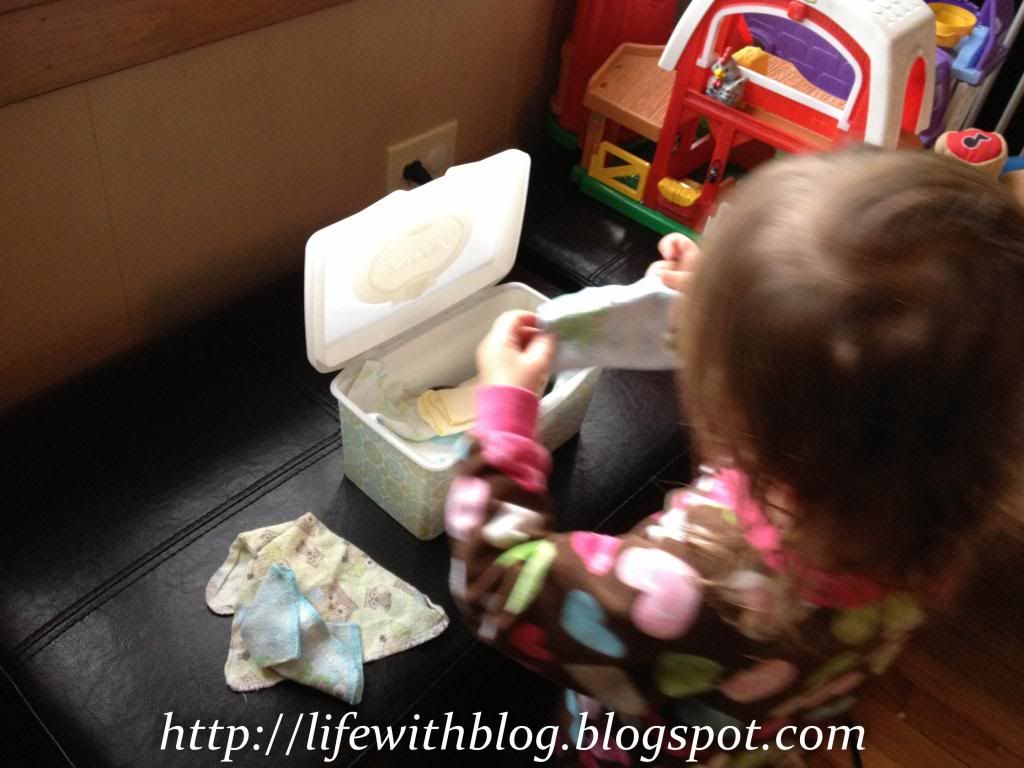 Originally, I was going to use some scraps of fabric that I have lying around my sewing space, but then I got lazy. I cheated and used a couple handfuls of the cloth wipes we already had. Keira could not have cared less and dug right in. She enjoyed pulling them out the top for a minute or two, but then decided it was taking too long and just popped the whole lid open.
She laid the wipes over her puppy dog, her farm house....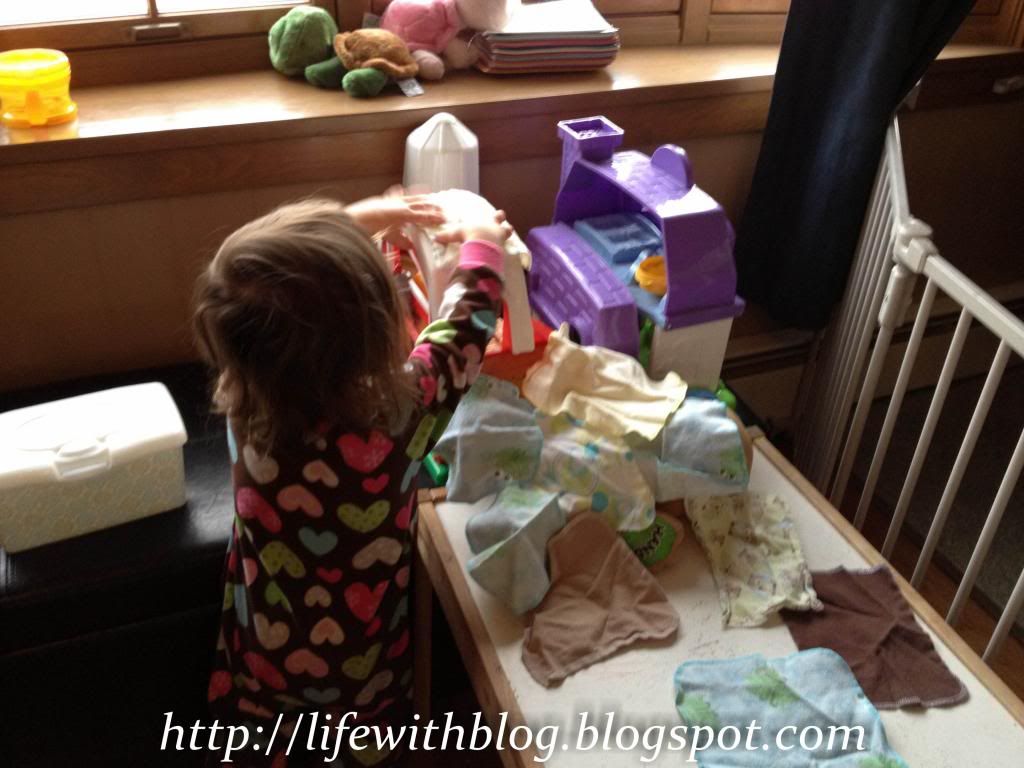 and her baby doll. Even after we got dressed and did a couple errands, she went right back to playing with them. Since we'll need those wipes back in rotation, especially when the boys make their appearance, I'll have to get around to making a set of 'wipes' specifically for play. At least I know they'll get plenty of use.