Thanks to our lovely snowstorm, I wasn't able to have my usually scheduled ultrasound on Friday. I got it rescheduled for yesterday and since I am 18 weeks along, they decided to do the anatomy scan. Both little ones are measuring right on track and are both apx 8 oz each.
Baby A is lying comfy at the bottom of my uterus and facing my back. That means that we weren't able to get any facial shots.
Baby B is just under my ribs and was kicking so much that the tech could not get a good enough shot of the feet to measure. Got a good shot of a leg, though.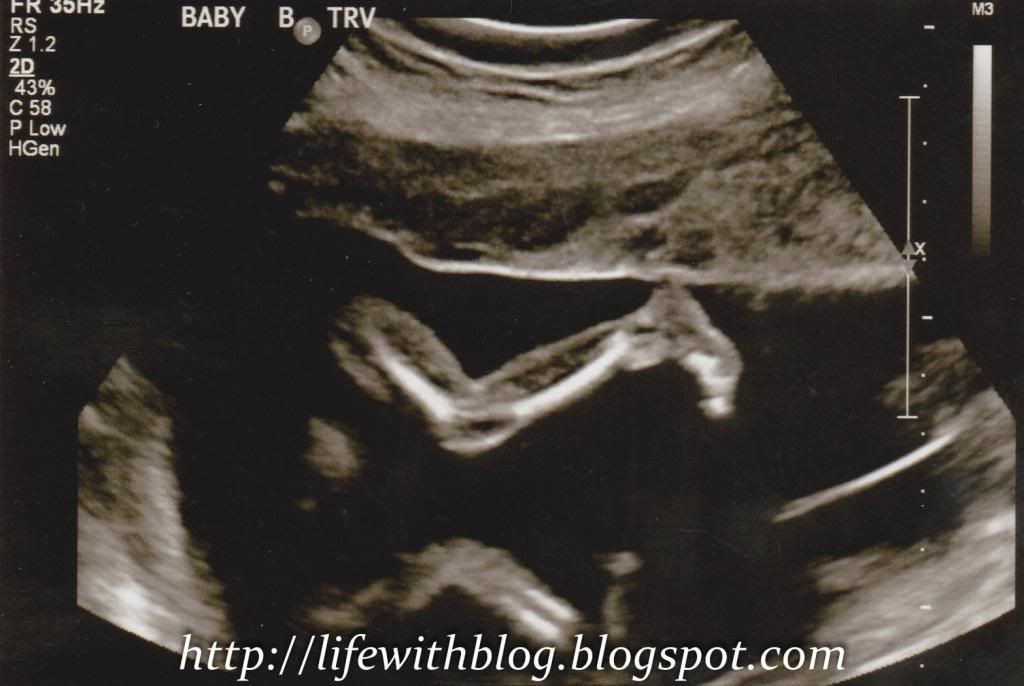 Since we weren't able to get some angles, they'll just try at the next one.
The tech was also able to confirm the sex. We're having......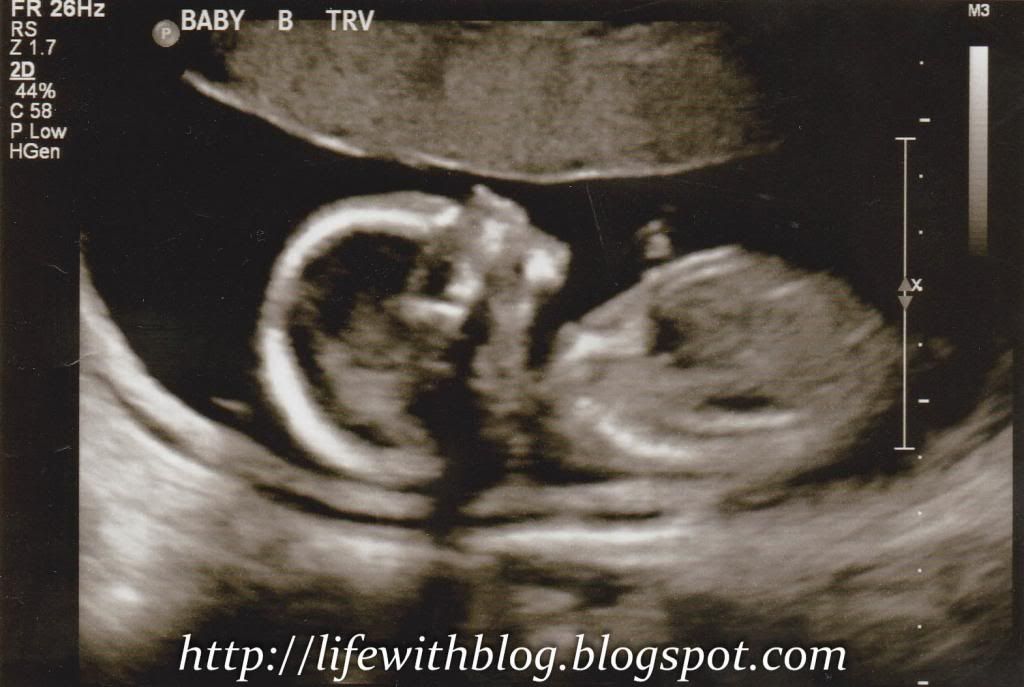 BOYS!!