I know, I fell off the blog-wagon lately. I'm sorry. In my defense, I've been doing pretty lousy. I've been sick. I've been exhausted. And I've been working and trying to get caught up on several things. One or two I managed to accomplish. The rest? Eh, they aren't doing so well. But they'll get there. I'm about to have a lot more time on my hands. Well, sort of.
Doug and I talked and planned and decided that I'm going to be a stay-at-home-mom again. There are a couple reasons, but the main one? I'll let Keira show you.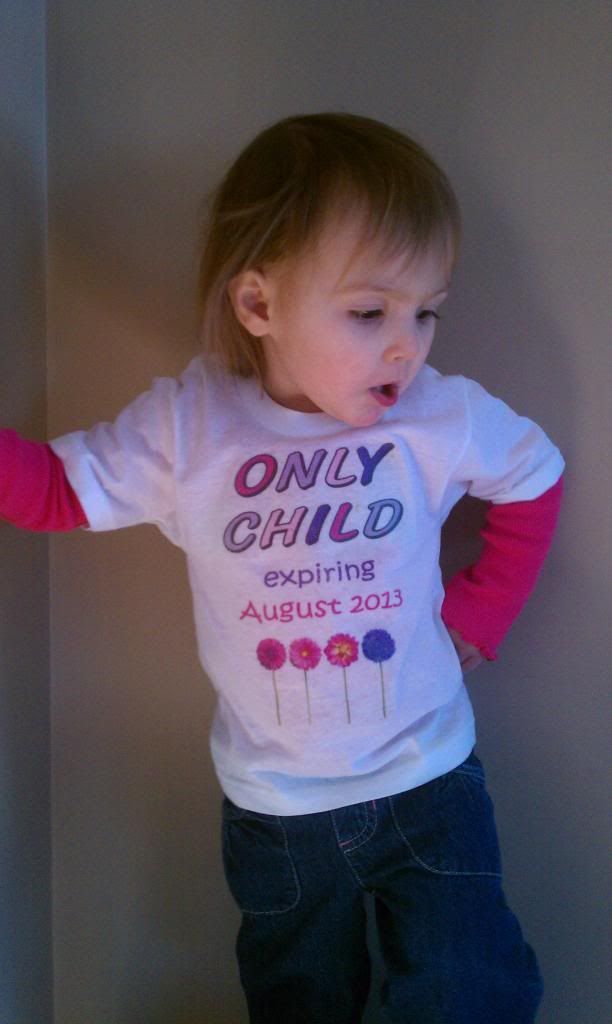 That's right, baby #2 is on the way. Sometime in early August, we'll get to meet Keira's new sibling. We're happy, excited and kinda anxious to have another little in the house.