I'm sitting at my computer typing while I eat a slice of the pumpkin cake I made this morning, reflecting on this post. I have so many things to be thankful for: Doug & Keira, our families & friends, our health, our home, our jobs, and so much more. Speaking of which, I am fortunate to be employed at a company that goes an extra step for their employees. They gave each of us a turkey to show their appreciation for the work we do. Because of this, I decided I wanted to have our own Thanksgiving dinner at our house. It was pretty last minute so almost everyone we know already had plans, but my younger sister was happy to join us after she got off work.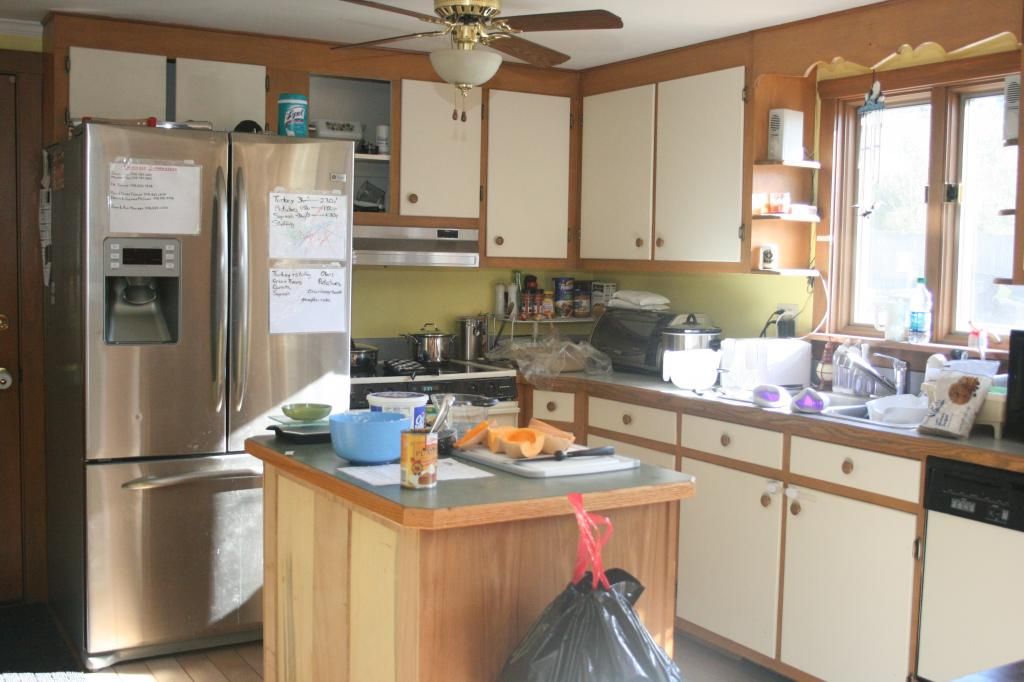 This was my kitchen this morning. Squash, canned pumpkin, cool whip, pans all over the place. I tried to do as much prep work ahead of time as I could. Keira "helped".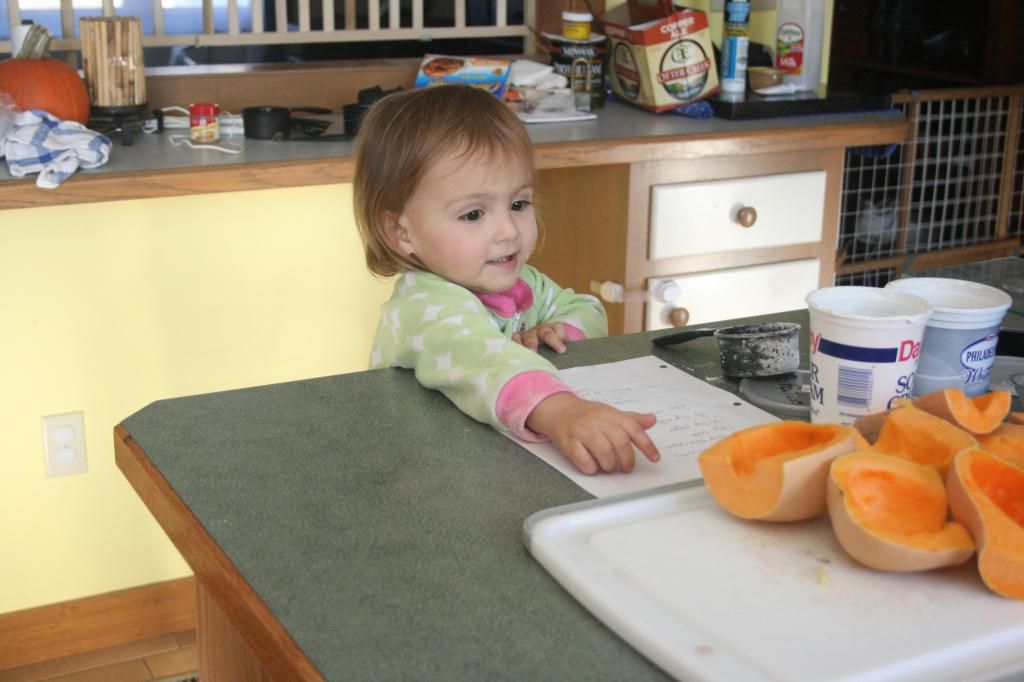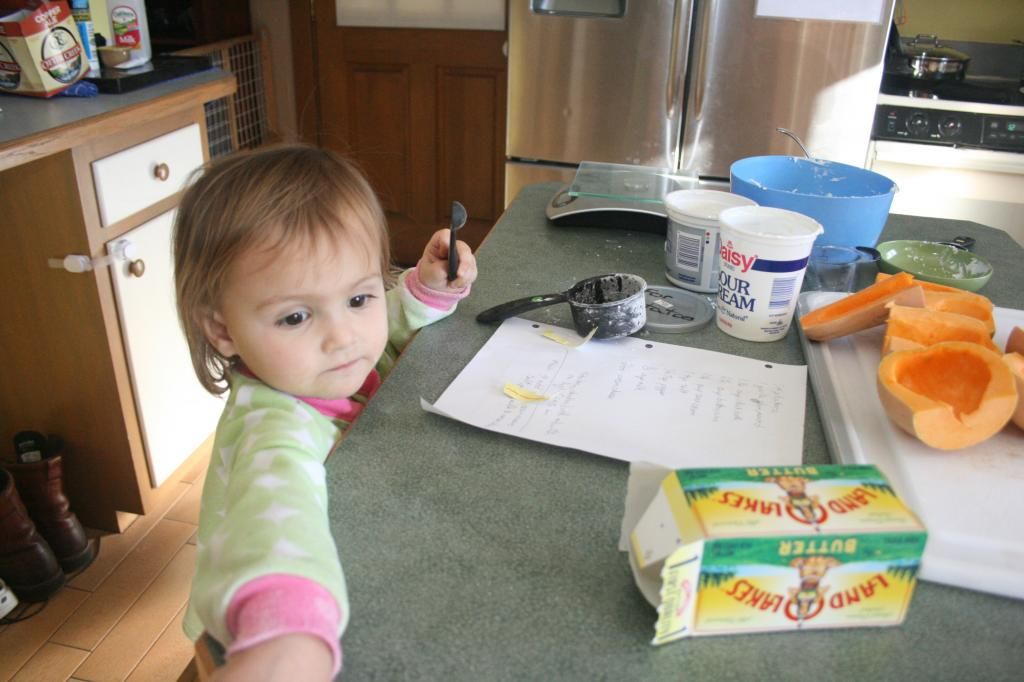 I decided to attempt the
Ultimate Crockpot Mashed Potatoes
. Doug peeled and cut, then I tossed them in. I also decided to prep the remaining ingredients. It made it a lot easier when it came time to mash. No measuring, just dump it in and mix it up. They turned out really well. In fact, I really liked them. Tomorrow, we'll see how they reheat.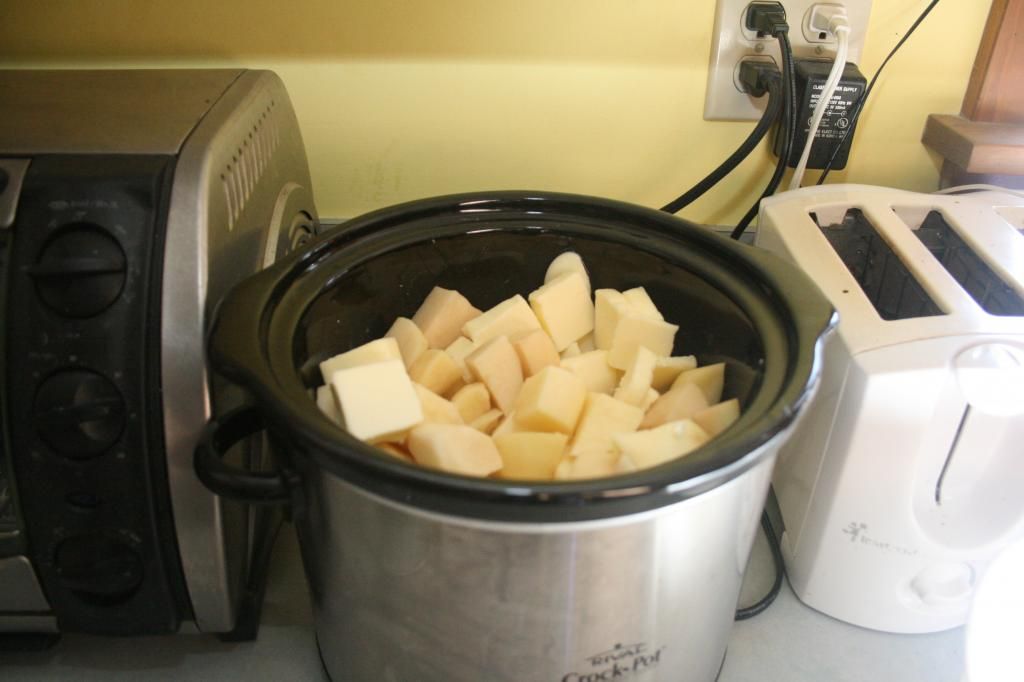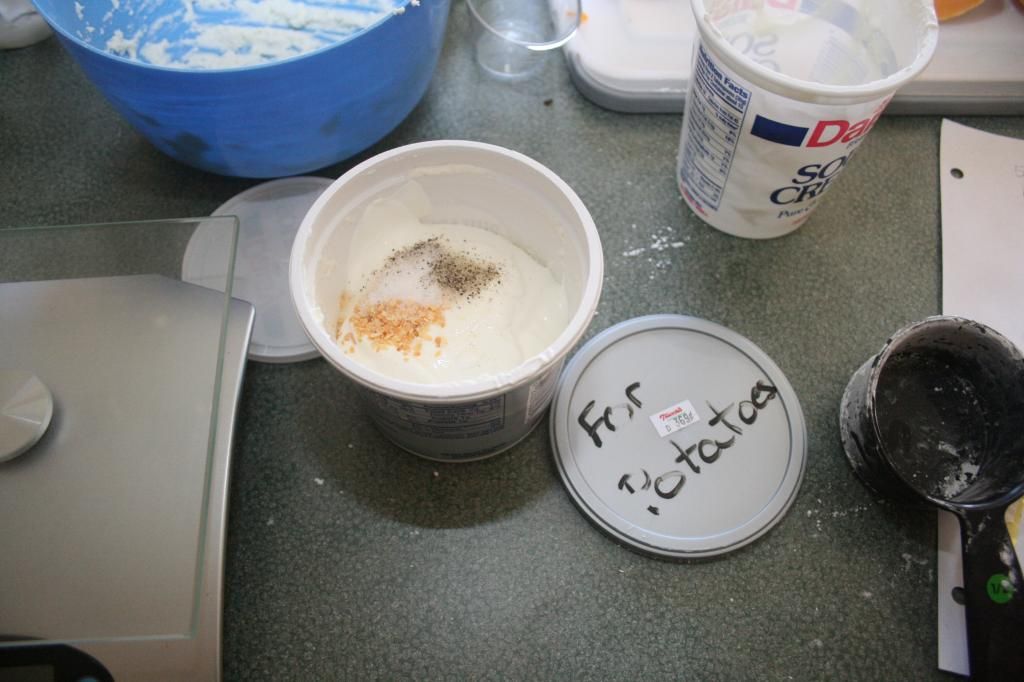 (also, dry erase will smudge off in handling)
The turkey was cooking, sides on the stovetop...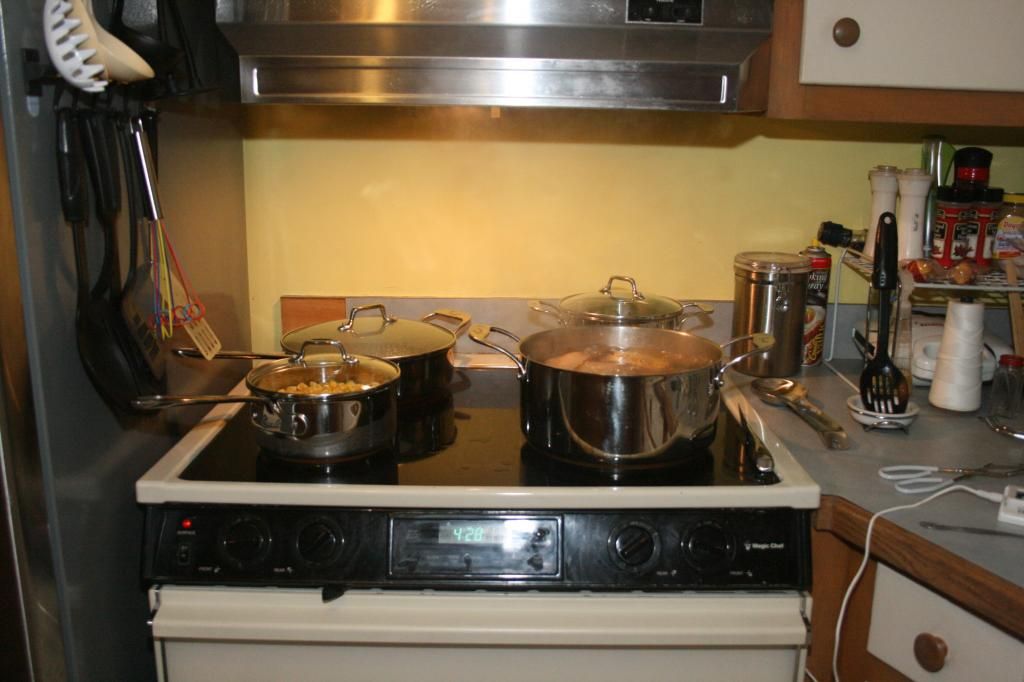 and Keira was playing with my phone. (Look, Mom! She's got socks and shoes still on!)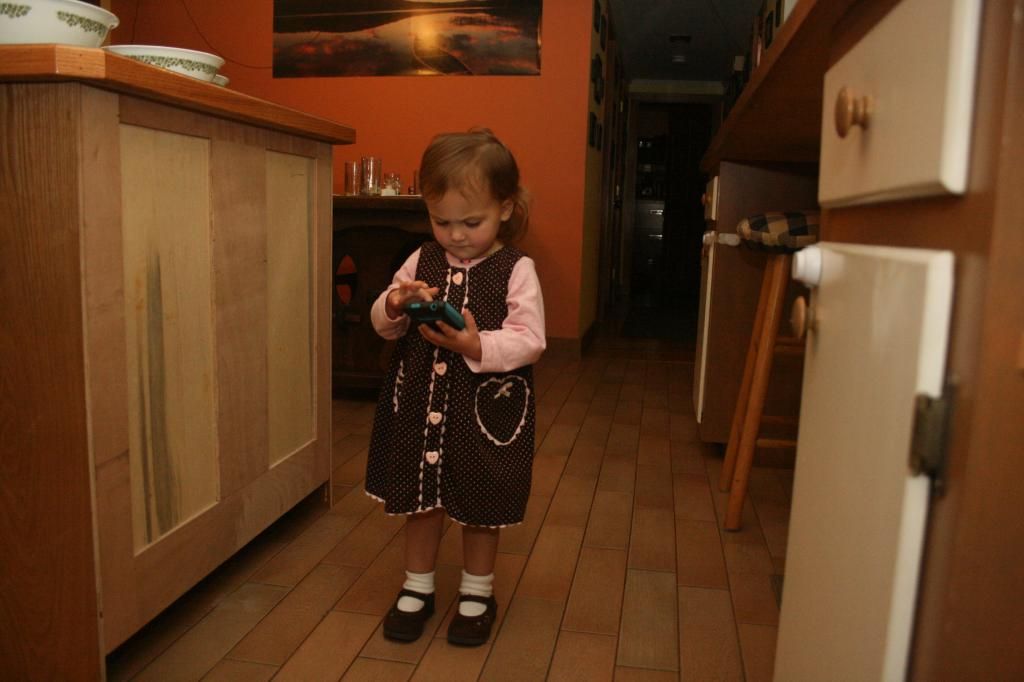 Before long, it was time to take the bird out of the oven. Look at how great it came out! Would you believe I've never cooked a turkey before? I even had turkey-panic last night, thinking about how I had no idea what I was doing.
Since it was just the three of us, we opted to just put everything out buffet-style.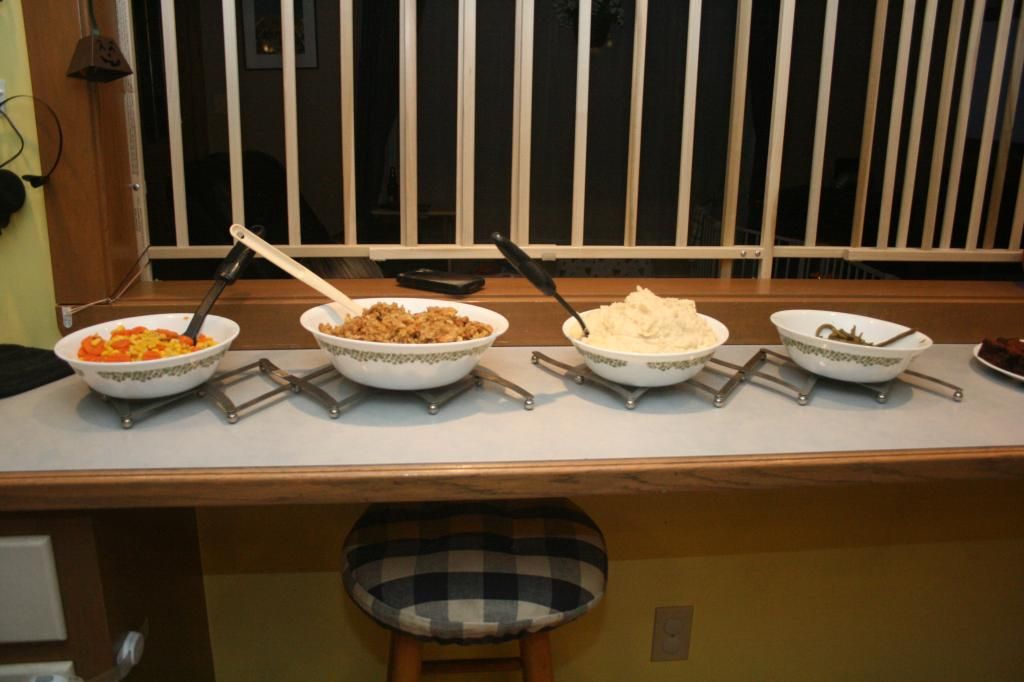 Sadly, Keira was having an off day. I gave her a little bit of everything, hoping she'd at least pick something to eat. My normally good-eater had little bit of cranberry sauce & a couple black olives. And a popsicle. Something tells me her teeth are bugging her again.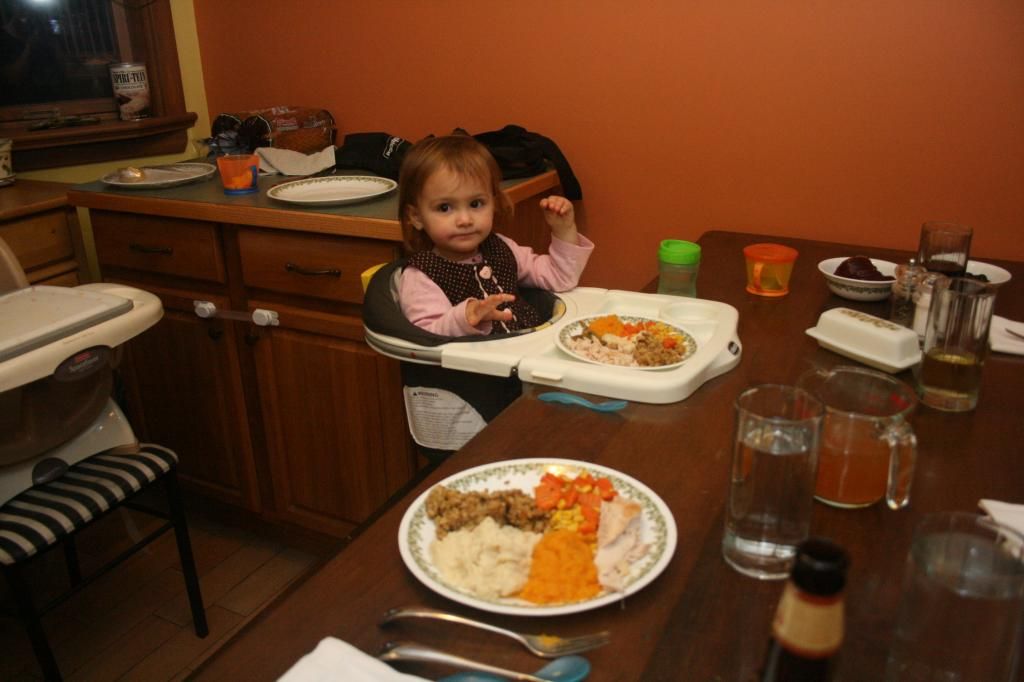 Since most of my pans were being used, the cabinet was quite roomy and Keira decided to occupy herself by playing inside it.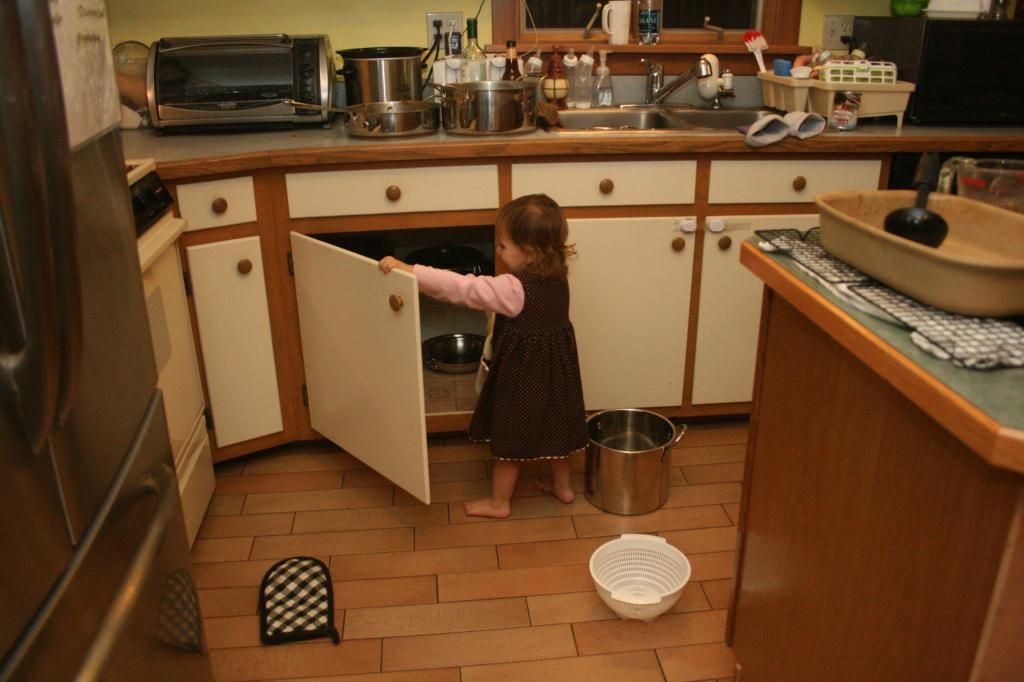 For dessert, I made brownies and a
luscious four-layer pumpkin cake
. I've made it before and I love it. Especially the frosting.
Want to know something else I'm thankful for? I'm going to bed with my kitchen looking like this. The dishes are all done & put away. The food is all in storage in the fridge. The counters have all been cleaned and the floor vacuumed.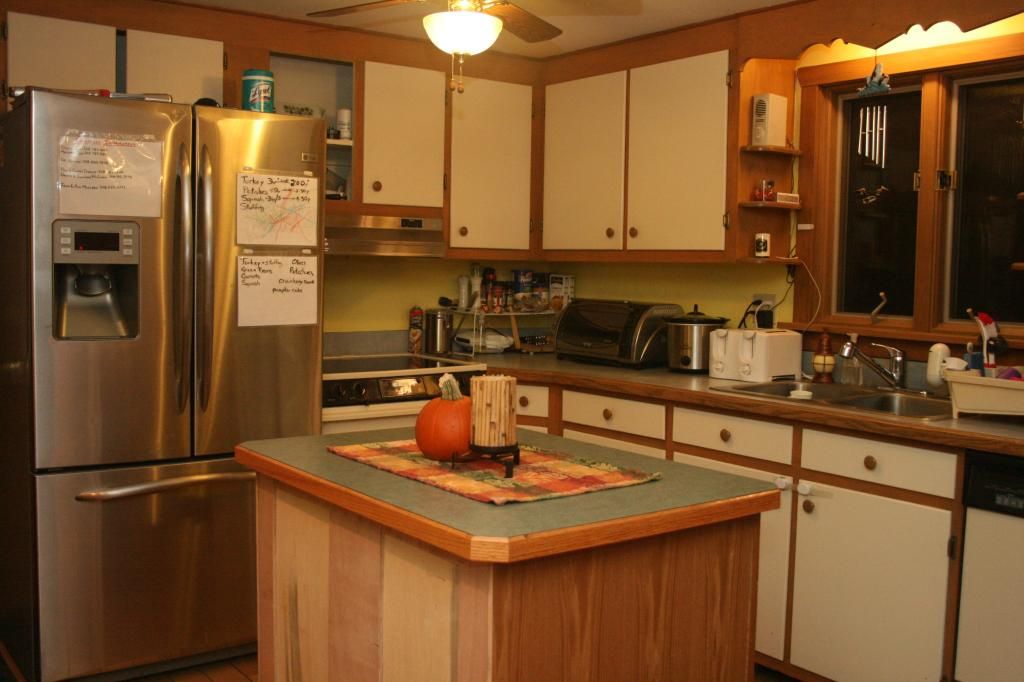 Good night and Happy Thanksgiving to all.